I apologise for the many outdated links to Kalahari and Amazon. They changed their adress and I do not find the time to remove the old links from the more than 1000 pages in this site!

Join the list * Questions and Answers * Contact us * Links * * About us * Landmark House * Zettelwitz *
Stellenbosch Your feedback Birthdays Galleries Authors of the day Quote of the day Links of the day Stellenbosch Weather
The website, Stellenbosch Writers, was launched in May 2000 and the book Stellenbosch Writers was published in 2005.
After nearly 33 years living in 'Stellenbosch's most beautiful house', we moved to Somerset West. Red carpet show 3 December 2013
A special edition of Zettelwitz commemorates 50 years of De Hoge Hoek in 2012
New books 2019, 2018, 2017, 2016, 2015, 2014, 2013, 2012, 2011, 2010, 2009, 2008, 2007 and 2006
New authors Special Birthdays
Artist's portraits of famous Stellenbosch Authors
Author's dogs and cats Akademie.co.za
Stellenbosch Woordfees 2-11 March 2018
Are you a Stellenbosch Writer? Please keep your information updated, especially new books. You are welcome to add a poem or an excerpt from your work to your page. My letter to authors (updated 8 March 2018)
Aart Bijl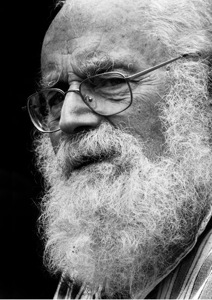 The architect of the famous Bruynzeel House, Stormvogel, in Stellenbosch
passed away on 20 August 2019
Edinburgh University Reader, in the Department of Architecture
Director of the EdCAAD Research Unit from 1968 to 1995
A pioneer in CAD (computer aided design) with strong links to AI and CS
Authors of the day:
Awards 2018:
Antjie Krog receives Dutch prize, 2018 Gouden Ganzenveer, for her contribution to Dutch culture.

Akademiepryse-2017.pdf
Hertzog Prize for Antjie Krog for Mede-wete
Eugéne Marais Prize: Lien Botha vir Wonderboom (2015)
SA AKADEMIEPRYS for translation: Daniel Hugo for Oorlog en terpentyn
L.W. Hiemstra Prize for non-finction: Carel van der Merwe for Donker Stroom
Carin Krahtz, was awarded the Gold 2017 Sanlam Prize for Youth Literature for Blou is nie 'n kleur nie
Medal of Honour for Radiodrama in Afrikaans: Marita van der Vyver for Genade
Jan Vermeulen won the Silver 2017 Sanlam Prize for Youth Literature for Soen

Dan Sleigh received the following awards in 2017:
The W.A. Hofmeyr prize 2017 and the ATKW Award 2017 for 1795, A Life Achievement Award (NP van Wyk Louw award) by the FAK and a Life Achievement Award by the SA Military History Society, 2017. SA Literary Award 2018
Photo by Naomi Bruwer

Harald Pasch, distinguished professor and holder of the SASOL Research Chair in Analytical Polymer Science at Stellenbosch University (SU), was awarded the 2017 Gold Medal of the South African Chemical Institute (SACI).

Breyten Breytenbach is the 2017 Laureate
of the Zbigniew Herbert International Literary Award
New authors and updates:
updated Dan Sleigh
Renata Coetzee, 31 Januarie 1930 - 27 Junie 2018
Very sorry to hear Jaco Botha died in 2016.
Johan Krige
Gerhard Kirsten was actually the sports editor of Die Burger. He was also fluent in Spanish and had a good command of Russian. (Thank you, Harry Hill)

Johannes Jordaan
Anine sent me a photo of her grandfather: Hans Trümpelmann, 1903-1982
Rothmann, Anna W - at last I found her portrait (by Pieter Hugo Naudé)
Daniël Louw
Harald Pasch
At last I found an excellent photo of Anthonie van Laar
Ulrich Gerryts. Karl Schmidt, who had collaborated on Ulrich's collection of children's verses, sent me more information and a photo.
Dan Sleigh and his daughter Jean sent me an update.
Nico Blanckenberg Page enlarged with information by Ted Kroog.
Christopher Heywood sent me a photo and update.
Meiring Naudé, 1905 - 1985, updated with book list


I am always grateful for more information on authors, especially those who are marked (*) in the author's list.

Special Birthdays 2018:

1.1.: A. C. Cilliers, 1898 - 1980
11.11.: Johannes August Heese, 1907 - 1990
25.1.: I de V Malherbe, 1888 - 1967
14.2.: Ingrid Winterbach
19.3.: Wilna Adriaanse
4.4.: Hermann Giliomee
16.4.: Brian Bredenkamp
23.4.: Klaus Breuer, 1968 - 2013
6.5.: Marita van der Vyver
30.5.: Laetitia Knox-Davies, 1938 - 2006
12.6.: David Hughes
8.7.: Jan Sadie, 1918 - 2005
8.7.: Dolf Schumann, 1918–2001
25.7.: Japie Basson, 1918 - 2012
25.7.: Mimie-Louw Theron, 1898 - ?
29.8.: Sakkie Cornelius
1.9.: Malene Breytenbach
1.9.: Johan Dawid Krige
14.10.: Pieta van Beek
Ted Oliver
18.10.: Marie Malherbe, 1898 - 1983
22.10.: Hans Breuer
22.11.: Frits Stegmann, 1918 - 1996
24.11.: Marthinus van Bart
29.11.: Marié Opperman, 1918 - 1999
2.12.: Rosemarie Breuer
11.12.: Albert M Grundlingh
17.12.: Schumann, C G W, 1898 - 1980
24.12.: Gerhard van Wyk

See all Birthdays


New books 2019:

Kerneels Breytenbach
Hond se gedagte, Human & Rousseau, 2019
Jonker, Louis, Herinneringe & Verlange, Sun Media, 2019
Gerrit Kruger, Die Griekse ou Komedie - Aristophanus, Naledi, 2019
Marlise Joubert, Grondwater, 2019

Renata Coetzee, A Feast From Nature, Sun Media 2018
Daniel Hugo: Openbare Domein, Naledi 2018
Koos Kombuis: Vandag wil ek my blou skoene dra, Naledi 2018
Johan Krige, Die Groenkloof- Rabies
Riana Scheepers, Stormkind, Tafelberg, 2018
Louise Smit, Bennie Boekwurm se Mooiste Sprokies, 2018
Francois Verster, Op soek na Jacobus Verster, Groep7, 2018.

New books 2017:
Wilna Adriaanse, Eindspel, Tafelberg, 2017
Juanita Aggenbach, Gister is Verby
A.S. De Beer (Editor), Mass Media Towards the Millennium - The South African Handbook of Mass Communication, Van Schaik Uitgewers, 2017
Chris Bishop, Forbes Africa: Africa's Billionaires, 2017
Bun Booyens and Aldi Schoeman, Die Burger 100: Sy mense en hul stories, Jonathan Ball, 2017
Pieter Fourie, knapsekêrels, Naledi, 2017
Bidsnoer, Naledi, 2017
Stof en ster
Erns Grundling, Elders, Queillerie, 2017
Etienne van Heerden, Die Wêreld van Charlie Oeng, Tafelberg, 2017
Jurie van den Heever, Wat moet ons met ons kerk doen? Naledi, 2017
Michiel Heyns, I am Pandarus, Jonathan Ball, 2017
Brian J Huntley - Wildlife at War in Angola, 2017
Elsa Joubert, Spertyd, Tafelberg, 2017
Gerrit Kruger, Die geskiedenis van die Griekse taal oor 35 eeue heen, Sun Media, 2017
En wie het God geskep? Op weg na 'n nuwe definisie van die Godheid, e-book, 2017
Raar, maar waar, some 2 000 lemmas on everyday most interesting things, 2017
Trienke Laurie, Koebesie, Corals Uitgewers, 2017
Hannes Lochner, Planet Okavango, 2017
Pieter-Louis Myburgh, The Republic of Gupta: A Story of State Capture, Penguin Random House, 2017
S.J. Naudé, Die Derde Spoel, 2017
Marlene van Niekerk, Gesant van die mispels
Leon van Nierop, Sielsmokkelaar, Protea, 2017
Doodloopstraat, Protea 2017
Rudie van Rensburg (editor), Op die spoor van, Tafelberg 2017
Leopold Scholtz, Ratels aan die Lomba, Jonathan Ball, 2017
Louise Smit, Karel Kraai se Kitaar, 2017
Sarel Seemonster se Avontuur
Bennie Boekwurm se Tonnelhuisie
Richard Steyn, Jan Smuts: Afrikaner sonder grense / Unafraid of Greatness
Jan Vermeulen, Soen
Cas Wepener: Die Reis Gaan Inwaarts: Die Kuns van Sterwe in die Kreatiewe Werke van Karel Schoeman, Protea Boekhuis, 2017

This website presents close to 600 authors of books. It is my service to the community and was created to present Stellenbosch authors of books, thereby giving an idea what is going on in this lovely university town in the middle of South Africa's winelands. It was also my tool to find the information for the book, which was published in March 2005. Only 300 copies were printed. Get hold of the book, Stellenbosch Writers, as long as it is available! Introduction Acknowledgements

Congratulations on the book. It is an excellent job. To paraphrase an old Afrikaans poem , who could ever think that Stellenbosch has so many writers. You have performed a great service!
Hermann Giliomee
This book will be a valuable piece of Stellenbossiana.
Gerrit Kruger

We are still adding new authors

who live or have lived in Stellenbosch
who worked or studied here and
who have already published a book (no matter in which language).

New author's pages are not gratis anymore, but updates are free. My fees
353 author's pages were published in the book, Stellenbosch Writers.
An example Join the list here or just contact us.
Artists of Stellenbosch: you are invited to order your own gallery at a discount!
Author's cats and dogs Send your photos now!
Guests: Book authors and artists who come here to work or perform can get a web page as a guest at a special discount. Their names will be found on the authors list.


Quotes of the day:

Humans think they are smarter than dolphins because we build cars and buildings and start wars, etc., and all that dolphins do is swim in the water, eat fish, and play around. Dolphins believe that they are smarter for exactly the same reasons.
Douglas Adams

The greatness of a nation and its moral progress can be judged by the way its animals are treated.
Mahatma Gandhi.

No one is born hating another person because of the colour of his skin, his background, or his religion. People must learn to hate, and if they can learn to hate, they can be taught to love, for love comes more naturally to the human heart than its opposite.
Nelson Mandela

Great spirits have always been violently oppressed by mediocre minds.
Albert Einstein

Most people would rather die than think; in fact, they do so.
Bertrand Russell

Schöne Tage - nicht weinen, dass sie vergangen, sondern lächeln, dass sie gewesen.
Rabindranath Tagore

Wer im Gedächtnis seiner Lieben lebt, der ist nicht tot, der ist nur fern; tot ist nur, wer vergessen wird.
Immanuel Kant

Was ist ein Einbruch in eine Bank gegen die Gründung einer Bank?
What's breaking into a bank compared with founding a bank?
Bertolt Brecht, Dreigroschenoper (Beggar's Opera)

Read this article: Gangster Bankers - Too Big to Jail

There is no doubt that I have lots of words inside me; but at moments, like rush-hour traffic at the mouth of a tunnel, they jam.
John Updike

Time flies like an arrow. Fruit flies like a banana.
Groucho Marx

I have difficulty with the notion that art must be challenging.
Paul Emsley

Beauty is the promise of happiness.
Stendhal

She runs the gamut of emotions from A to B.
Dorothy Parker

Seriousness is the only refuge of the shallow.
Oscar Wilde

I always find it more difficult to say the things I mean than the things I don't.
W. Somerset Maugham

Be who you are and say what you feel, because those who mind don't matter and those who matter don't mind.
Dr. Seuss

Anything too stupid to be said is sung.
Voltaire

Verba volant, scripta manent - spoken words fly away, written words remain. More quotes

Links of the day:
The glorious Namibian night sky


Bertie du Plessis: Technology transforms education

Everybody should read this: John Perkins, Confessions of an Economic Hit Man

Sapiens: A Brief History of Humankind

A clever play on words - My pen is my wonderland. An ad based on a poem that reads the same in English & Afrikaans

Famous People Painting with links to Wikipedia

Video of the day:
This short video of the performance of Ravel's Bolero is fascinating for it's setting in Denmark. Wonderful music, excellent film!

Your daily dose of drama - marvellous!


Why Isn't Wall Street in Jail?
Financial crooks brought down the world's economy - but the feds are doing more to protect them than to prosecute them

openlibrary.org
Thousands of free e-books

Why modern education fails
This animate was adapted from a talk given at the RSA by Sir Ken Robinson, world-renowned education and creativity expert and recipient of the RSA's Benjamin Franklin award.

Science, Reason and Critical Thinking
A Blog in Words and Pictures by Crispian Jago

Arrest the former British prime minister, Tony Blair, for crimes against peace

Harold Pinter - Nobel Lecture:
Art, Truth & Politics

---

www.StellenboschWriters.com © Rosemarie Breuer
Last update: 21 September 2019

1 Million plus new visitors: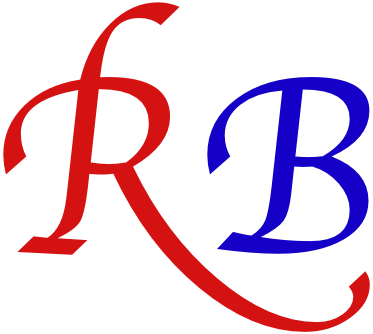 Books