Home

Die Groenkloof-Rabies pdf http://www.caledonvilla.co.za/ and http://www.krigefamily.co.za
---
Caledon Villa
7 Neethling Street
Stellenbosch 7600
Tel : 021 883 8912
johan.krige AT caledonvilla.co.za

Johan Krige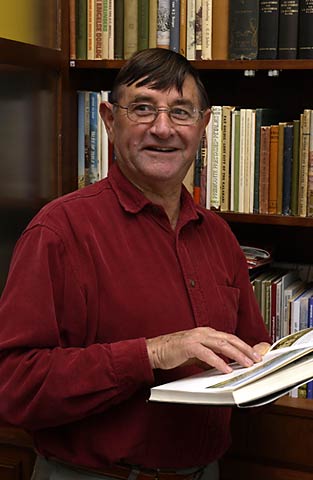 Author of genealogies
Johan Dawid Krige was born in Pinelands on 1 September 1938. He was married to Ode Krige, née Weiss, who was a writer in her own right. She died on 29.9.2021. They had two daughters and three sons.
Johan qualified as civil engineer at Pretoria University and completed his Masters at Stellenbosch. After 35 years as consulting engineer mainly in Stellenbosch, he joined his wife Ode in running their guest house Caledon Villa. They have recently celebrated 25 years in the hospitality industry which gives them much pleasure. Their mission nowadays is to present to their thousands of visiting guests the history and culture of a typical Cape family. Apart from many portraits and paintings, they have completed a variety of family museums in the two buildings of the guest house.
The most recent book published by Johan deals with the family of his grandmother - the Rabie family of South Africa. A short résumé of this book. It is mostly based on the large collection of family documents which are kept in the family museum in Caledon Villa.
For book orders, please contact the author.
Books
Die Familie Krige - Herkoms en Genealogie, 1973
Die Groenkloof- Rabies - Vyf Reise, 2018

---

www.StellenboschWriters.com © Rosemarie Breuer