Home

---
Frits Stegmann
1918 - 1996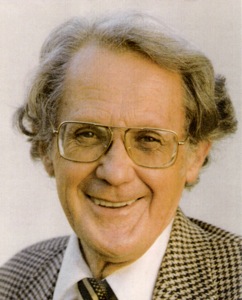 Author of Die Afrikaanse Operettegids (1973/1988)
George Frederik Stegmann was born on 22 November 1918 in Bloemfontein. Frits grew up in a music loving home. His mother, Bets, was a student of Prof Jannasch and his father, Jan Stegmann (a Rugby Springbok in 1912/13), although he had no formal music training, did a lot to promote organ music. His father's special record collection contributed in forming his children's love for music.
Frits matriculated at Grey College, Bloemfontein and studied Chemistry at the University of the Free State (B.Sc. 1939) and Stellenbosch University (MSc, 1943).
He served at the Medical Research Council, Johannesburg from 1944 to 1947 and then accepted the position of lecturer and later senior lecturer of Physical Chemistry at Stellenbosch University (1948 - 1984). Frits loved music and films and wrote concert columns and film critics for Eikestadnuus. He was a member of the University of Stellenbosch Control Board of Theatre- and Concert Halls and a member of CAPAB music committee. He contributed to various publications such as the Suid-Afrikaanse Biografiese Woordeboek (South African Biographical Dictionary), the SA Musiek Ensiklopedie (SA Music Encyclopedia), die Ensiklopedie van Suid-Afrika (Encyclopedia of South Africa), die Ensiklopedie van die Wêreld (Encyclopedia of the World) and die Woordeboek van die Afrikaanse Taal (WAT) (Dictionary of the Afrikaans Language). With the number of articles Frits wrote for newspapers and magazines and the many radio programmes he presented over the years, Frits was not only an advocate for South African composers, but also for the local performing artists. He corresponded with well known overseas musicians and as a result of his efforts artists like Erna Sack, Marcel Wittrisch and Kurt Thomas undertook concert tours through South Africa.
He donated his valuable collection of correspondence with these artists and local musicians to the Conservatory of Music at Stellenbosch and also his library of music books.
Fritz was married to Mary (McGhie) on 18 December 1945 and they had a son, Johan. Mary died in 1949.
He married Elsa (Eksteen) on 5 January 1951. They had three children: Pieter, Helen and Frits.
Frits Stegmann died on 16 August 1996.

Awards and honours


Stefans Grové dedicated his Suite Juventuti to him and Jan Bouws his book Woord en Wys van die Afrikaanse Lied.
The Nasionale Afrikaanse Letterkunde Museum en Navorsingsentrum in Bloemfontein set one of its rooms aside for his collection of Africana records in 1981.
He was awarded an honorary certificate (Ehrenurkunde) by the Internationale Robert Stolz Gesellschaft in the same year and the Golden Robert Stolz medal in 1985.
On Sunday evening, 4 August 1985, a song-evening was held in his honour. The baritone, DeWet van Rooyen, was accompanied by Esme Krause. The performance was dedicated to Frits Stegmann for his valuable contribution to the arts in Stellenbosch.
He received a special recognition by the FAK (Federation of Afrikaans Culture) for exceptional cultural achievement through his contribution towards the promotion of music in 1988.

There are not many musicians of note in the world that he does not know and with whom he has not developed a close friendship and build up regular correspondence, amongst others Erna Sack, Heinrich Schlusnus, Sir Thomas Beecham, Pierre Fournier and many more.
GE Korsten during the Key Note Address at the launch of the 2nd Edtion of the Afrikaanse Operettegids
---
Information by Johan Stegmann, June 2012

www.StellenboschWriters.com © Rosemarie Breuer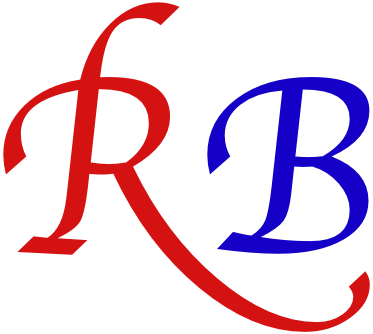 Books
Find Afrikana and other books at bidorbuy.co.za