Home

Any suggestions or corrections? Your feedback or write an e-mail
---
| | |
| --- | --- |
| | Stellenbosch Writers Awards and Honours |
Nuwe woorde word nuwe liedere , Woordfees concert on Saturday, 6 March 2010:
List of 'WOORDtroFEES' prize winners (pdf) See more photos
In memoriam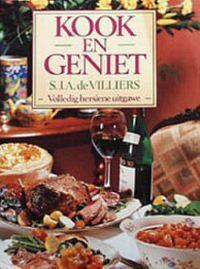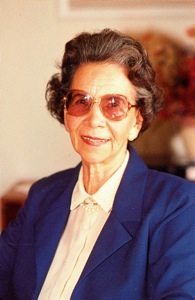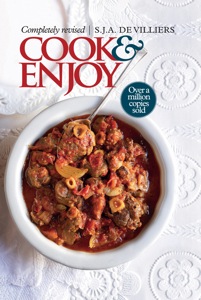 Ina de Villiers, author of South Africa's most famous cook book, Koek en Geniet/Cook and Enjoy, passed away on 20 September 2010, 91 years old.
She received the ATKV price in May 2010.
Authors of the day:

Pieter Kapp won the Stals Prize 2010 for History
for Draer van 'n droom: die geskiedenis van die Suid-Afrikaanse Akademie vir Wetenskap en Kuns 1909 - 2009

Carel van der Merwe
won the Eugene Marais Prize for Geldwolf

Eddie van Dijk
was awarded the Senior Kaptain Scott-Medal for Biology

Marié Heese
received the Commonwealth Writers' Prize for Best Book, Africa Region, 2010 for The double crown

Bettina Wyngaard's first book won the
Via Afrika Literary Award 2010

Karin Brynard's thriller won the
Via Afrika Literary Award and the M-Net Prize 2010

Elsa Joubert's memoirs won the
Recht Malan Prize for non-fiction and
Via Afrika Literary Award 2010

by Linda Rode and illustrated by Fiona Moodie,
won the Via Afrika Literary Award 2010
and the MER-prys for illustrated children's books

Breyten Breytenbach
Max Jacob Prize 2010 for Outre Voix/Voice Over,
the French edition of his poetry collection Oorblyfsel/Voice over
Hertzog Prize 2010 for Die Windvanger

Etienne van Heerden
His novel, Dertig nagte in Amsterdam was awarded the following prizes:
University of Johannesburg Literature Prize 2009
M-Net Prize for Prose 2009
WA Hofmeyr Prize and Hertzog Prize 2010.

Philip de Vos and Tertia Visser-Downie
(piano) were awarded a WoordTrofee 2010
for Prente by 'n uitstalling

Woordkunstenaar 1. prys: Hennie Aucamp

7 March: Lizz Meiring and Dorthea van Zyl
present "WOORDtroFEES" for the very first time

13 March 2010 at Protea Boehuis: Lina Spies and Alida Potgieter talk about "Die skyn van tuiskoms"

Ted Oliver
Molteno Gold Medal 2009 from the Cape Tercentenary Foundation for his lifelong research on the plant family Ericaceae

John C Kannemeyer
Dr. honoris causa, Stellenbosch University 2009
"As an expert in the field of Afrikaans literature, John Christoffel Kannemeyer, an alumnus of Stellenbosch University, is in a unique position as researcher, writer and an expert in editing and textual studies."

The Special Issue of the
Journal of Literary Studies, Volume 25 Issue 3 2009 is dedicated to Marlene van Niekerk.

Renata Coetzee

Piet Grobler
was recently awarded the Katrine Harries Award for Children's Book Illustrations for the last few years:
1999-2001 for Dokter Me Di Syn,
2002-2003 for three books:
Toepa toepa towery, Net een slukkie, Padda and Die Spree met Foete
and 2004/05 for Het Vogeltjes ABC (Lemniscaat) (2005); Makwelane en die krokodil & Mia's mom
TF Kruger
Academy Gold Medal 2008
for excellence in Natural Sciences

Henning Pieterse
Nedbank-Academy award for translation 2008
for Rainer Maria Rilke: Duino-Elegie'. (Duineser Elegien)

Titia Ballot
Academy Honorary Award 2008 for visual arts


Michael Samways
was awarded the John Herschel Medal 2008 by the Royal Society of South Africa.

Marjorie van Heerden
received the M.E.R. award for Best illustrated children's book, 2008 for Wendy Hartman's
Nina and the little duck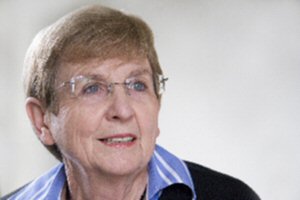 Erika Murray-Theron
Her novel, 'n Tapisserie met klein diere, is winner in the Sanlam-Insig Novel competition 2007
Carina Diedericks-Hugo
received two 'verretjie' awards - ATKV-Kinderboekprys 2007
for Operasie M.i.a.a.u
and Nagmerrie.Net

Paul Cilliers
Professor at the Philosophy Department at SU, has been awarded the prestigious Harry Oppenheimer Fellowship for 2006
Read moreThe Chairman of the SU Council, Dr Edwin Hertzog, received the Frans du Toit medal for leadership in management in his capacity as Chairman of Medi-Clinic.


New: R K Belcher Gedenkprys vir poesie
Prize winners 2006
Isabel Uys received the ATKV-Award (Afrikaans Language and Culture Organisanisation) for
English Afrikaans Xhosa Zulu Aid and Die Afrikaanse makro Gid
Stellenboschers were honoured by the
Suid-Afrikaanse Akademie vir Wetenskap en Kuns 2006
(SA Academy of Arts and Science)
2005:

Marlene van Niekerk won South Africa's most prestigious literary award, the UJ - Prize for her novel Agaat.
Petra Müllerwas awarded the Hertzog Prize for Poetry 2005
Andries Brink has been a successful wine maker for the last 4 years. He received a Gold Michelangelo for his Cabernet sauvignon 2005.

2004:

Abraham de Vrieswas awarded the RAU-prize for creative work, 2004 (now UJ - Prize)
Marius Crouswas awarded the RAU Mardene Marais Debuutprys, 2004
Hennie Aucampwinner of LitNet' s Mont du Toit Kelder competition for wine poetry .
Elize Botha - Honorary Member of the SA Akademie vir Wetenskap en Kuns
Hermann Giliomee- Stals Prize for History
H. J. B. Combrink, Emeritus professor at the Theology Department, University of Stellenbosch - Ds. Pieter van Drimmelen Medal
Ingrid Winterbachwins Hertzog Prize for her novel Niggie, "waarin die verganklikheidsmotief, die vergeefsheid van oorlog en die kortstondigheid van persoonlike geluk op aangrypende wyse uitgebeeld word"

Die ander literêre pryse van die Akademie is soos volg toegeken:
Eugène Maraisprys (poësie): Ilse van Staden vir haar bundel Watervlerk; Scheepersprys vir jeugliteratuur: Willem van der Walt vir sy boek Ragtime en rocks; en die Alba Bouwerprys vir kinderliteratuur: Leon de Villiers vir Droomoog Diepgrawer. (found in Die Burger)

2003:

Willie Esterhuyse, retired professor of philosophy and currently professor at the University's Graduate School of Business at Bellville Park, is honoured with a honorary doctorate by the University of Stellenbosch for his exceptional contribution to philosophy in South Africa over the past three decades. See also US news

N.P. van Wyk Louw Medal for J.C. Kannemeyer
Gustav Preller Prize for Johan P. Smuts, Emeritus Professor, Department Afrikaans an Dutch
C.J. Langenhoven Prize: Frikkie Lombard and Johan Combrink (posthumously).
Hertzog Prize for Pieter Fouriefor his complete drama ouevre
Gustav Preller Prize for literatuurwetenskap en letterkundige kritiek: Johan P. Smuts

See also Stellenbossers word deur Akademie vereer in Eikestad Nuus

2002:

Marita van der Vyverwon the Sanlam Prize for Youth Fiction for Die ongelooflike avonture van Hanna Hoekom.
Hertzogprys vir poësie word vanjaar aan Henning Pieterse toegeken vir sy digbundel Die burg van hertog Bloubaard.
Eugéne Marais-prys vir 'n eerste of vroeë werk is aan Dine van Zyltoegeken vir haar boek Slagoffers.
Akademieprys vir vertaalde werk aan Janie Oosthuysen vir die Afrikaanse vertalings van die gewilde Harry Potter-reeks.
Karel Schoeman ontvang die Louis Hiemstra-prys vir nie-fiksie vir Armosyn van die Kaap, 'n werk in twee volumes.
T.T. Cloete ontvang die N.P. van Wyk Louw- en Pieter van Drimmelen-medalje vir onder meer sy omdigting van die Afrikaanse psalms.
Die Elisabeth Eybers-beurs, aan navorsers wat die taal- en kultuurbande tussen Afrikaans en die Lae Lande bevorder, gaan aan prof. Hennie van Coller van die Vrystaatse Universiteit.
Die Ingrid Jonker-poësieprys vir 2001 word toegeken aan Kobus Moolman se bundel Time Like Stone.
Information found in http://www.boekwurm.co.za.

Doctor honoris causa, University of Stellenbosch: Johannes Degenaar

* * *

For any suggestions, please contact me! Rosie


---

www.StellenboschWriters.com © Rosemarie Breuer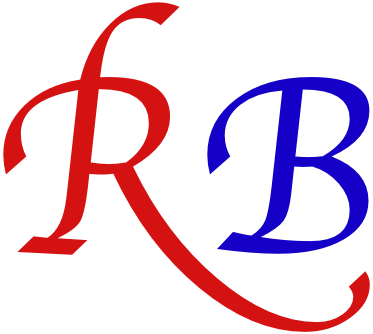 Books