---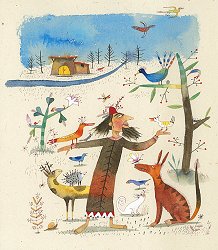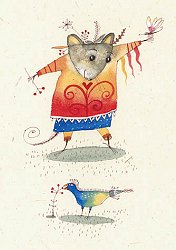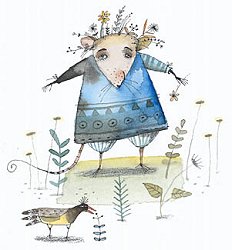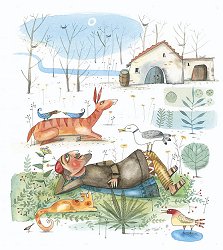 Click for enlargements See Nicolette's quilt of Piet's painting Author's cats gallery

Piet Grobler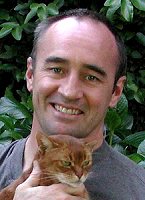 Illustrator and author of children's books
Born 26 September 1959 in Nylstroom, Limpopo Province. Grew up on a farm in Warmbaths area. Oldest of five children.
Studies: BA & BD (Theology), University of Pretoria (1978-84)
Private tuition in watercolour painting, Innes Aab Tamsen (1982-84)
Hons, B Journalism, Stellenbosch University (1990)
N6 Graphic Design, Cape Town Technical College (1991-93)
MA in Fine Art, cum laude, Stellenbosch University 2004
Career:
Minister of religion, Hervormde Kerk (1985-89)
Graphic designer and editor, SANLAM Advertising & Publications (1991-96)
Freelance artist, illustrator and writer since May 1996.
Held two teaching posts: at the Cape Peninsula University of Technology and at Stellenbosch University. Other academic or book projects include acting as external examiner in MA examinations (Stellenbosch University and University of South Africa) and ad hoc art directing.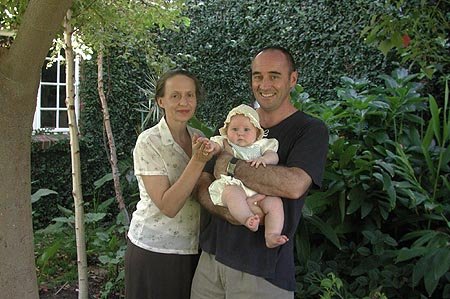 Piet Grobler lived in Stellenbosch since 1989 with wife Marietjie, music teacher and musicologist and daughter Catherina (and cat Rottie).
In 2009 Piet and family moved to Ely, Cambridgeshire, UK, where he was a lecturer in children's book illustrations at Anglia Ruskin University in Cambridge. He then was appointed as senior lecturer and course leader in Illustration at the University of Worcester in the West-Midlands of England. The family moved to West-Malvern with their dog Alice.
Piet lost his wife Marietjie and 10 year old daughter Catherina in a road accident near Pretoria on 25 July 2012.
Francois Verster in Bolander: Geliefde Piet se verlies tref ons ook (pdf)

Awards and Honours:


Tienie Holloway medal (gold) for contribution to children's books 1997
(South African Academy for Arts and Science for Rhinoscephants on the roof (by Marita van der Vyver)
Silver medals: NOMA Concours (UNESCO), Tokyo, Japan 1997 and
2003 for Here I am (Ann Walton) and Sun canary, moon, canary (unpublished)
Octogone De Chêne 1999, France, for Carnival of the Animals (by Philip de Vos)
Bronze medal; Teheran International Biennale for Illustration 1999, Iran, for Carnival of the Animals
Primo Alpi Apuane; Italy 2000, for Carnival degli Animale
Bronze medal: Biennial of Illustrations Bratislava (BIB), 2003
MER-Price 2006 for Mia se ma / Mia's Mom
Katrine Harries Award for Children's Book Illustrations for the last few years:
1999-2001, 2002-2003 for three books:
Toepa toepa towery, Net een slukkie, Padda and Die Spree met Foete
and 2004/05 for Het Vogeltjes ABC (Lemniscaat) (2005); Makwelane en die krokodil & Mia's mom.
Alberto Burnichon Prize at the 2008/09 Cordoba Bookfair in Argentina
Golden Apple award at the 2009 Biennial of Illustration Bratislava (BIB)
Peter Pan Award 2010 for Makwelane by the Swedish section of IBBY

Favourite books:
The Crossing by Cormac McCarthy, Triomf by Marlene van Niekerk
Favourites are picture books! Anything illustrated by the German illustrator, Wolf Erlbruch, especially Die Menschenfresserin and anything illustrated by Zcech illustrator Kveta Pacovska or the Austrian Lisbeth Zwerger.

Hobbies: Travelling, gardening
Corresponding with fellow illustrators abroad and collecting picture books

Motto: Got it from my Dutch granddad, born in Friesland: Aanholn dut verkriegen (perseverance will be rewarded)

Books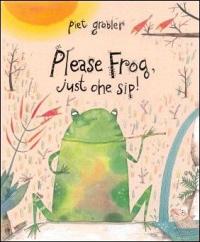 Albert, Lizzie en die tasrekenaar
Boontjie kry sy loontjie
The rainbow birds
Net een slukkie, Padda - Please Frog, just one sip!
Die voeltjies se ABC - Little Bird's ABC

Piet has illustrated more than 70 books. Most prominent ones:
Rhinoscephants on the roof by Marita vd Vyver
Here I am (by Ann Walton)
The Carnival of the Animals, Die Spree met Foete and Beware of the Canary by Philip de Vos
Doctor MeDiCin by Roberto Piumini
Please Frog, just one sip! by Piet Grobler
Aan tafel met Nettie Pikeur by Madeleine v Biljon (jr)
Rampe in die ruigte by Hennie Aucamp
Kwinksinnig by Johan Combrink

Kat se Blad (with Philip de Vos), Human & Rousseau, 1999
Toepa toepa towery by JF Spies

Fussy Freya by Katharine Quarmby
Late 2009: Die mooiste sprokies van Grimm (Beautiful Grimm Fairy Tales), Translated by Marita van der Vyver. Human & Rousseau.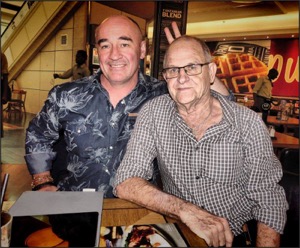 Saam met Piet Grobler
- miskien die enigste person wat weet wat in my kop aangaan ... Philip de Vos 2016

---
Text and illustrations by Piet Grobler, August 2003 Photographs by Philip de Vos

www.StellenboschWriters.com © Rosemarie Breuer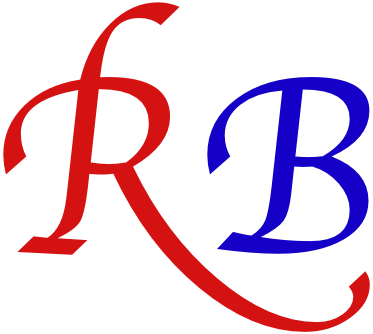 Books