Home

Prof Elize Botha, SU Chancellor 1998 - 2007
---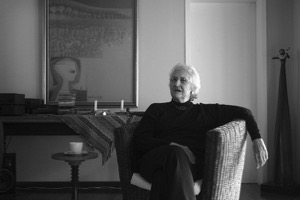 Elize Botha
Photo by Philip de Vos
Elize Botha
1930 - 2007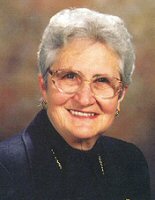 Author of publications on Afrikaans prose and prose theory.
Chancellor of Stellenbosch University 1998 - 2007
Elizabeth Botha (née Lindes) was born in 1930 and grew up in Krugersdorp.
She became a Matie in 1948 and majored in English, Afrikaans and Dutch languages and literature at the University of Stellenbosch (BA 1950, MA 1952, both cum laude). She obtained a DLitt et Phil, cum laude, at the University of Amsterdam in 1955. Title of her thesis: Veelheid en binding (on the problem of unity in literary theory).
During her time as a student at Stellenbosch she was head student of Huis ten Bosch Residence, a member of the Students' Representative Council and (along with her future husband, Johan Botha) an editorial member of the student magazine Die Stellenbosse Student.
She worked as newspaper journalist in 1952 and 1953 before leaving for further study in Amsterdam.
Thereafter she joined Departments of Afrikaans and Dutch at several Universities:
1956-1960 and 1982-1995: Unisa
1962-1982: University of Pretoria
and 1964: University of Witwatersrand.
Elize Botha contributed numerous talks on literary matters to the Afrikaans programme series for the SABC through the years.
She is the first woman to become Chancellor of the University of Stellenbosch. She was also the first woman appointed to the board of Nasionale Pers and the first woman to serve as chairperson of the SA Akademie vir Wetenskap en Kuns (1989 - 1991).
In 1993 she chaired the Commission on National Symbols that had been appointed by the Multiparty Negotiations Forum to decide on the new South African flag and anthem. She also served on the national committee for President Mandela's investiture in 1994. Chair of the Board of State Library (1992 - 1999). Member of the National Arts Council (1997 - 2000).
Elize Botha was married to Johan Botha, Emeritus Professor of Industrial and Systems Engineering at the University of Pretoria. They had a son, Frederic, and two daughters, Liesbeth and Maria.
Elize Botha passed away on 16 November 2007 at Pretoria.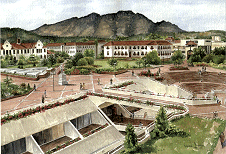 University of Stellenbosch
Painting by Hérine Fourie

Awards:
The Gustav Preller medal for Literary Theory and Literary Criticism from the SA Akademie vir Wetenskap en Kuns 1982
The Order for Meritorious Service (silver) 1989
The Unisa Council's Award for Exceptional Academic Merit 1989
The NP van Wyk Louw medal from the SA Akademie vir Wetenskap en Kuns 1995
Honorary doctorates from the Universities of Pretoria and Stellenbosch 1995
An honorary award for excellent service from the Unisa Council in 1996
ATKV Prestige award 1982
Honorary Member of the SA Akademie vir Wetenskap en Kuns 2004


Essays on Afrikaans literature and language in various collections and journals

Her books include:
Afrikaanse essayiste, 1965 (Compilation)
Handleiding by die studie van die letterkunde (with A.P. Grové), 1966
M E R van naby gesien, Tafelberg, 1976
Die Afrikaanse Literatuur sedert Sestig (co-author), 1980
Oor die Afrikaanse prosa en ander opstelle, 1980
Prosakroniek, 1987
Gids by die Literatuurstudie (Co-editors: T.T. Cloete and Charles Malan), Kagiso 1989

---

www.StellenboschWriters.com © Rosemarie Breuer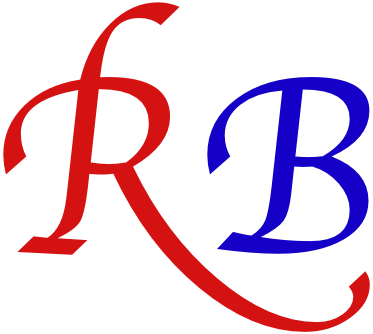 Books