Peek, Boo and Hoo
Spotted Eagle-Owl family in a Somerset West garden
Bubo africanus Gevlekte Ooruil Fleckenuhu

Spotted Eagle-Owl Cape Eagle-Owl Verreaux's Eagle-Owl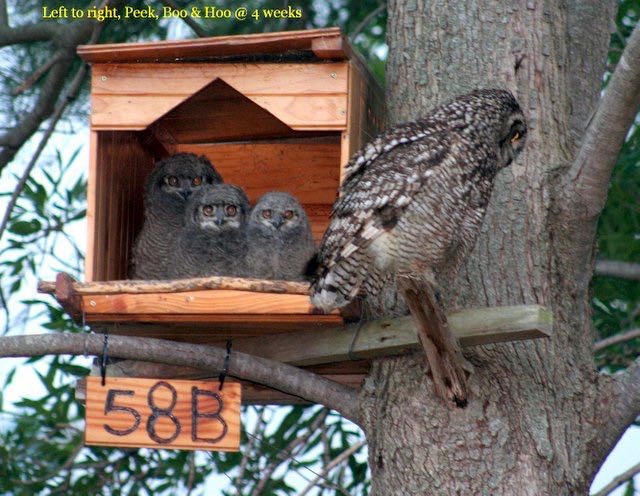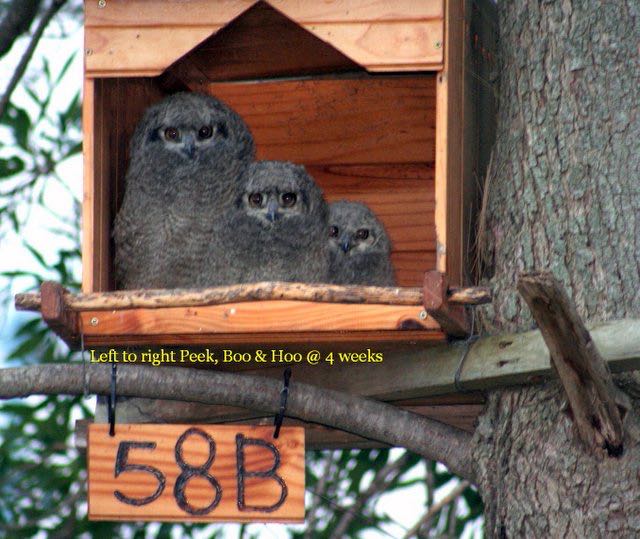 Peek, Boo & Hoo at 4 weeks
Somerset West, 24 Nov 2016
© Chris Jurich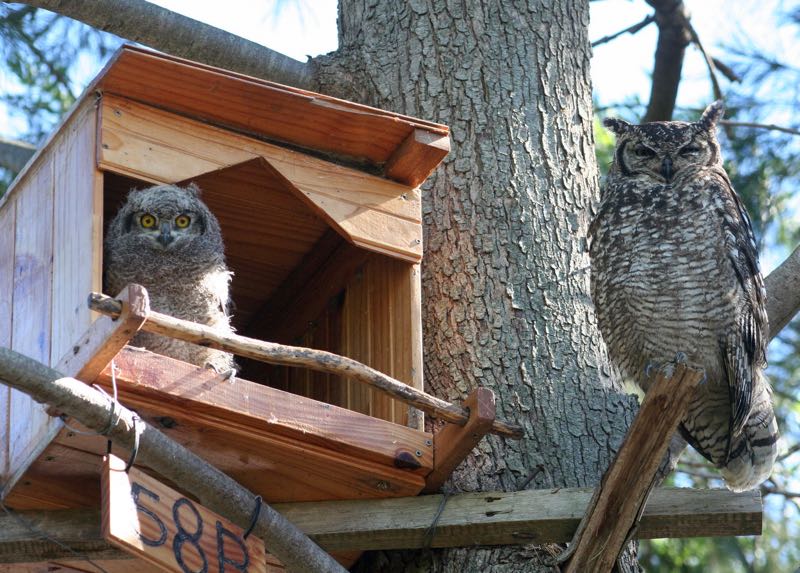 Peek and Athena, 26 Nov 2016
Peek and Boo, 2 December 16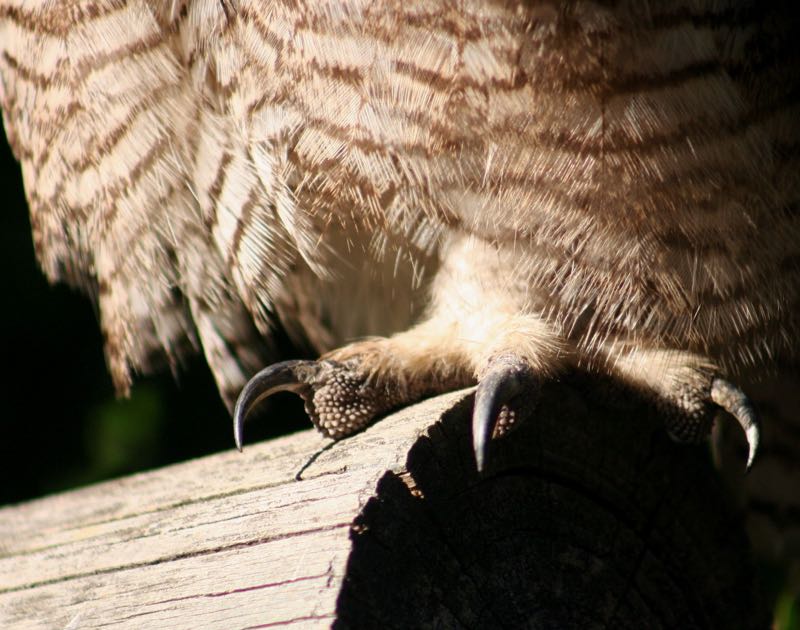 The 'business' end of Athena, a superb mom, 2 Dec 16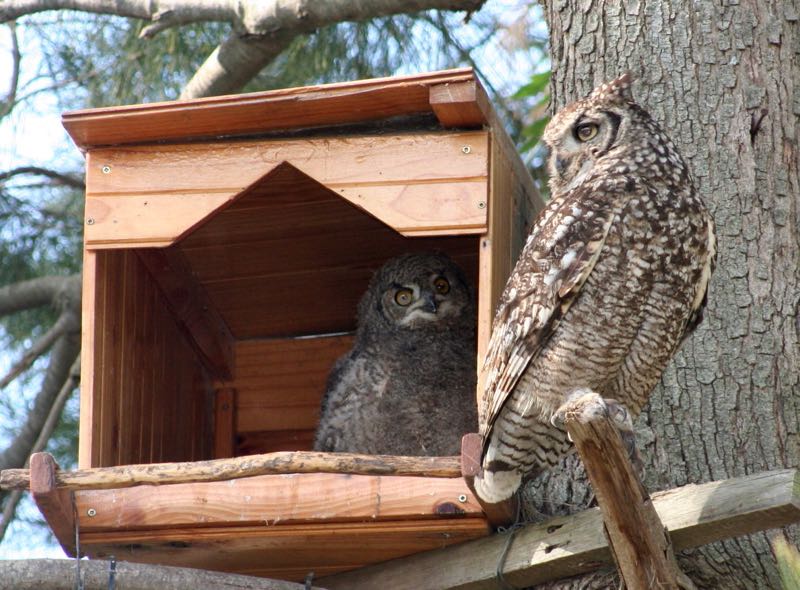 Peek and Athena, 5 Dec 16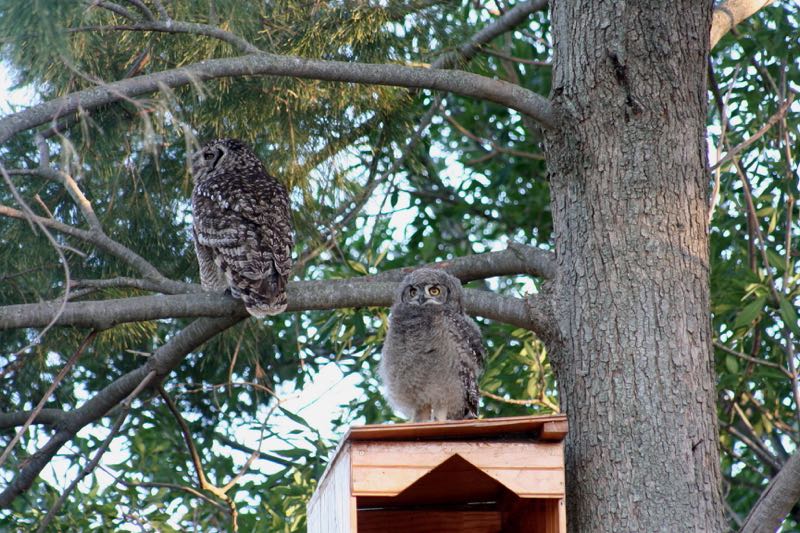 Peek leaving the nest, 6 Dec 16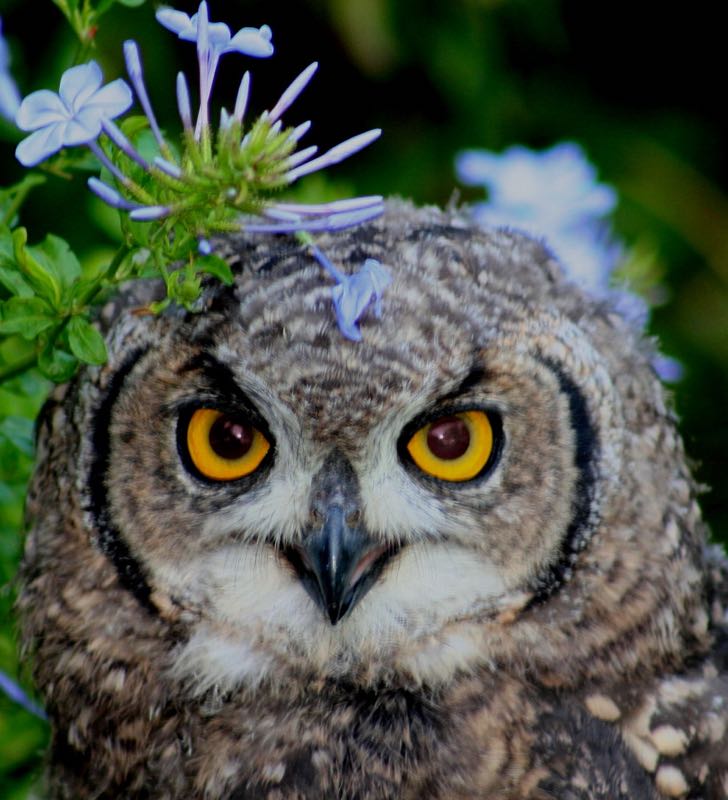 Peek with flowers in his feathers, 2 Jan 17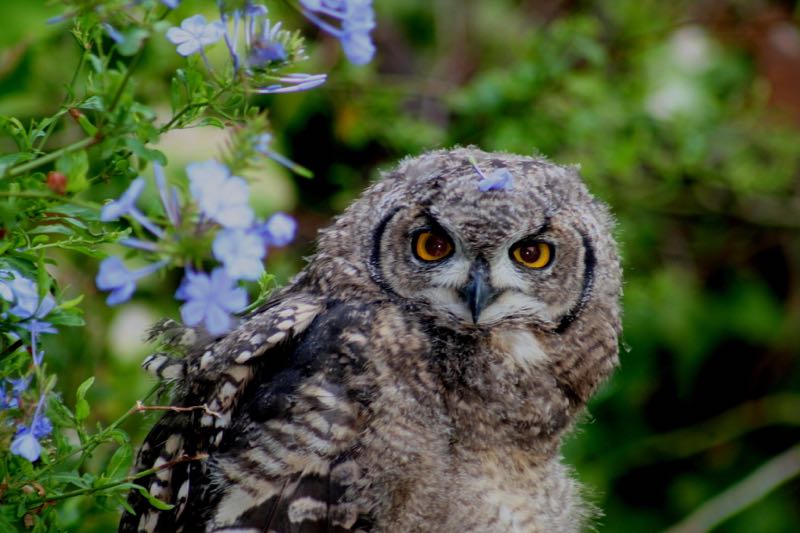 "If you're going to San Francisco Be sure to wear some flowers in your hair"
© Chris Jurich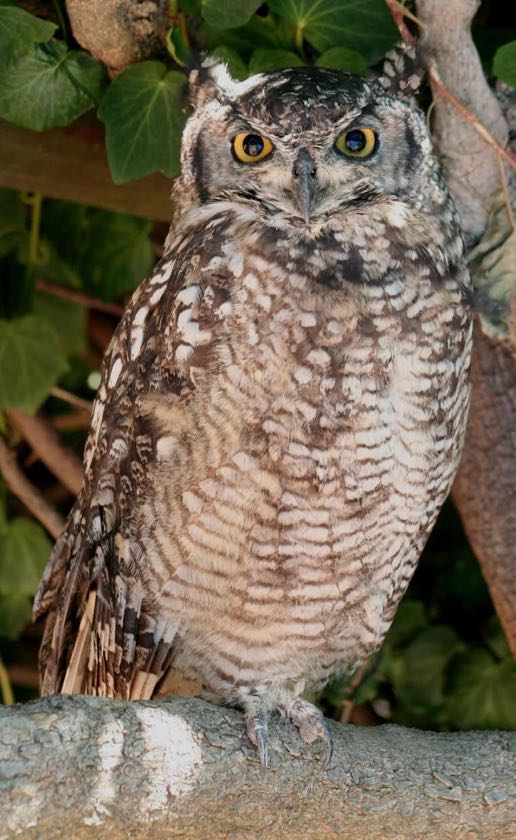 14 February 2017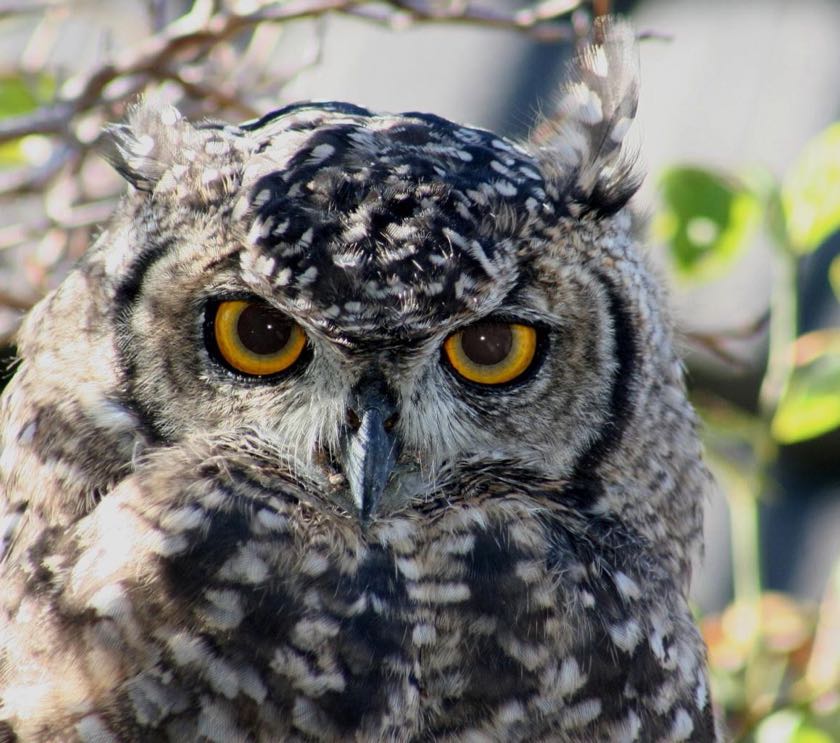 Peek says "Hoo" on Valentine's Day
Spotted Eagle-Owl © Chris Jurish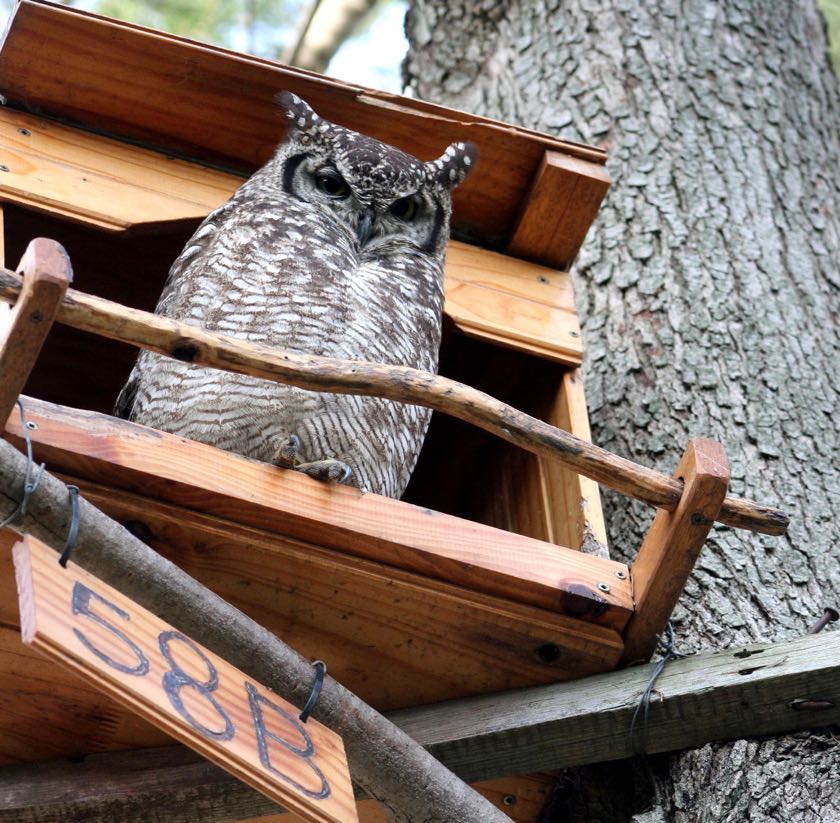 Athena & Socs are back
Spotted Eagle-Owl
6 September 2017 © Chris Jurisch

Spotties lay the eggs at intervals of two to three days and the mother starts incubating the eggs as soon as they are laid. Unfortunately the first born gets the most food and in times of scarcity of food, the last born does sometimes die of starvation. If there is abundant food about they may lay a second brood straight after the first brood is able to fly.