Home


---

Hérine at the launch of her new book
Maxprod Creative Services
Hérine Fourie
Soeteweide 19
Stellenbosch 7600
Tel: 021 886 4743
Cel: 082 3533 797
Fax: 021 882 9451


See Hérine's gallery of paintings Hérine's Birds
Contact Hérine to order a painting or her books
Hérine Fourie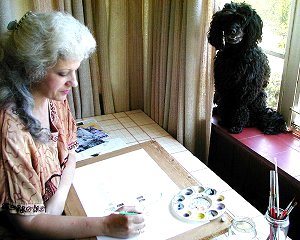 Author and artist of books on Stellenbosch and the Winelands
Stellenbosch:
University Town on the Banks of the Eerste River
Stellenbosch - Universiteitsdorp langs die Eersterivier

Stellenbosch Winelands - Stellenbosch Wynland, Maxprod Creative Services, 2003
Hérine Niehaus Fourie was born 1952 in Pretoria, where she has practised art as a hobby since high school.
Before she married Neels Fourie, an industrial engineer, she worked in the public relations office of the Human Sciences Research Council where she had an opportunity to develop and enjoy her interest in art and photography. As housewife and mother she did portraits and designed publicity material on commission basis. In 1987 the family, with four children, moved to Stellenbosch and settled on campus, close to the Engineering faculty, where Neels was appointed as a lecturer.
The picturesque town's environment and the festive atmosphere of Stellenbosch and its people, was her main inspiration as an amateur photographer. Within a few years the Stellenbosch Tourism and Information Bureau, as well as the Stellenbosch Wine Route, started using Hérine's photos for publicity material. Some photographs were used by the Stellenbosch Municipality to decorate their offices and also for the covers of two CD's, one being for the Stellenbosch University Choir.
Before starting to paint full-time in watercolour, she was involved with the management of the Libertas Choir, worked at the Music Library of the Conservatoire, and managed her own coffee shop in the heart of the village. Tourist interest in art works of Stellenbosch scenes were the reason why she started to paint on a commission basis.
In 1990 she attended a course in watercolour painting under Surene Krynauw, a well known artist from Gordons Bay, and took a course in oil painting four years later under Vernon Swart at the PJ Olivier Art Centre in Stellenbosch.
Since 1993 she has participated in group exhibitions at the Stellenbosch Art Gallery and, in 1995, was invited to exhibit in Leuven, Belgium, during her husband's study leave. During this time she received many requests to paint houses, schools, offices and historical buildings – not only of Stellenbosch, but also Cape Town, Belgium and Rome.
An academic's suggestion to compile a book, led to the publication of Stellenbosch – University Town on the banks of the Eerste River, in 1998. The book was published by Human & Rousseau and the hard cover version is used exclusively by the University of Stellenbosch. The 27 watercolour paintings, which made up the illustrations, are owned by the SASOL Art Museum.
Hérine's second book, Stellenbosch Winelands, on the Stellenbosch Wine routes, was released in September 2003 in English, Afrikaans and German. The book serves a double purpose – it is not only a souvenir, but also a practical guide to the region.
A souvenir map, Stellenbosch Winelands, including some illustrations from this book was also published. Detailed and accurate, this is a map – also painted in watercolours – of the mountains, rivers, roads and farms of the region.
Hérine is currently working on a third book about the culture and history of Stellenbosch as well as coffee table books on two internationally known South African wine farms.
Hérine has her own publishing company.
Both books can be ordered from the author:
Stellenbosch: University Town on the Banks of the Eerste River
Stellenbosch - Universiteitsdorp langs die Eersterivier
Text by Philip Crouse with an introduction by Gerrit Kruger,
Human & Rousseau, 1998, 2nd edition Maxprod Creative Services, 2003
The history of Stellenbosch and Stellenbosch University described and illustrated with 64 water colour illustrations by Hérine Fourie. 64 Pages, Second edition
Soft-cover - R128-25 Hard-cover - R153-90
More Information


From the book cover


Stellenbosch Winelands
Stellenbosch - Wynland
78 pages with 40 water colour illustrations and descriptions of a selection of Stellenbosch wine farms. Includes the history of the wine industry as well as a map.
Soft-cover - R128-25 Hard-cover - R153-90
---
Most of the text by Hérine Fourie, 2001/2003 Photos by Neels Fourie

www.StellenboschWriters.com © Rosemarie Breuer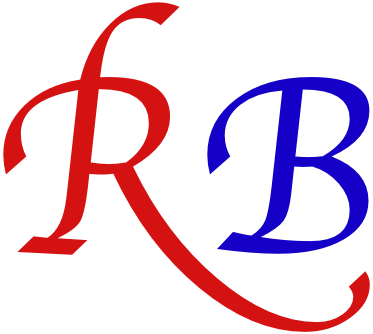 Books