Home

---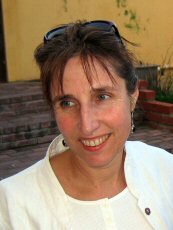 Photo: oshun.book.co.za
September 2007
Rachelle Greeff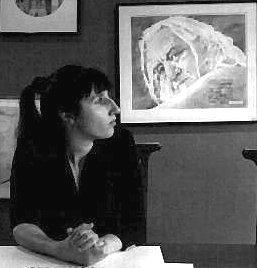 Photo by Philip de Vos
Author of Short stories and novels
Rachelle Nelia Greeff was born on 31 August 1957 in Bellville. She attended Stellenbosch University from 1976 to 1980, where she obtained a B Drama degree, followed by a B Hons in Journalism (cum laude). From 1980 to 1986 she worked as a reporter and editor for several newspapers and magazines. From 1986 she worked as a full-time freelance writer, contributing to diverse newspapers and magazines, including Sarie, Wynboer, De Kat and Mail & Guardian.
Rachelle continued her studies at the University of Cape Town, where she obtained a MA for Creative Writing under the supervision of Etienne van Heerden. Since 2006 she has been the book editor at Rapport.
She lives in Cape Town with her husband and two sons. See her dog at the Authors' s Dogs Gallery

Awards:


CNA Prize for first publication: Die rugkant van die bruid
1998: ATKV Prize for Youth Literature for Net perfek
1999: Sanlam Prize for the short story, Tell him it is never too late
2002: RAU Prize for Merke van die nag.
2005: Winner of the Stellenbosch Woordfees, Protea Book House and LitNet's national short story competition, Swiets in Rhodesië
2008: Nagtegaal Teksprys competition for her play, Die naaimasjien (adapted from a short story)

Books:


Die rugkant van die bruid, (short stories), 1990
Onwaarskynlike engele (short stories), 1993
Veerkrag (short stories), 1993
Al die windrigtings van my wêreld (novel), 1996
Net perfek (children's book)
Enebene en die ander, (children's book), 1996
Spektakels en mirakels (Collection of author's magazine columns), 1998
Merke van die nag (short stories), 2001
Hanna (novel), Tafelberg, 2002
'N Ma moet soms soek (Childrens's Reader Storybook Grade 4), Kagiso 2004
Palazzo van die laaste dans (Short Stories), Kwela Books, 2006
Alles behalwe die geheim van my whiskies (A selection of Rachelle Greeff's columns from Die Burger and Rapport.), 2008
Sussie Veer is Dood En Ander Verhale Gr 10 - 12 (editor with Riana Scheepers), Maskew Miller Longman, 2009

Her short stories can be found in many anthologies and some of her work is translated into German, English, Dutch and Danish.
---

www.StellenboschWriters.com © Rosemarie Breuer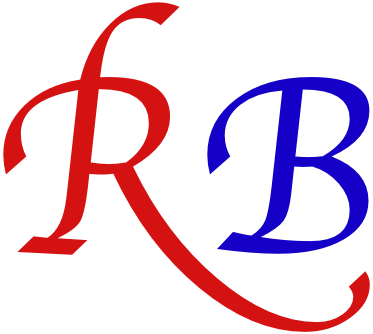 Books