Home

In memoriam by Johann de Lange
ATKV-Skrywersalbum CV
---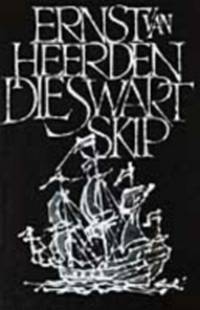 Die Swart skip
Ernst van Heerden
1916-1997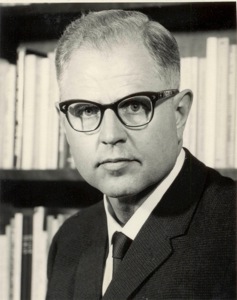 Poet and author of an epic poem, 15 poetry collections, essays, travel diaries and autobiographical books
Professor for Afrikaans and Dutch, University of Witwatersrand, until 1981
... een van Afrikaans se bekendste & mees gerespekteerde digterstemme. (Johann de Lange)

Ernst van Heerden was born on 20 March 1916, at Pearston, Eastern Cape. He attended Grey in Port Elisabeth and studied at Stellenbosch University (MA, 1936) and the Gemeentelijke Universiteit of Amsterdam, where he met W E G Louw and and W J du P Erlank.
When war broke out he returned to South Africa and lectured at Stellenbosch and Pietermaritzburg Universities. In 1943 he joined the Education Department of Stellenbosch University, lecturing English for two years and then Afrikaans, interrupted by a study leave, 1951 - 1953, at the University of Gent, where he obtained a D Litt with the thesis: Die digterlike beeld, met spesiale verwysing na die poësie van N P van Wyk Louw. In 1959 he was awarded a Carnegie Bursary to travel to the USA and study American Literature and in the summers of 1963 -1964 he toured South America.
In 1960 van Heerden joined the University of Witwatersrand as lecturer and later senior lecturer in Poetry. In 1967 he was promoted Professor for Afrikaans and Dutch.
An illness resulted in the amputation of his legs in 1974. He retired in 1981.
Ernst van Heerden died on 30 September 1997.

Awards and Honours:


1948: Silver medal of the Olympic Games' International Poetry Competition for Ses gedigte / Six poems.
1949: SAUK Prize for a poem he later published as Die bevrydiging
Hertzog Prize for poetry:
1962: Die klop, (1961) and 1975: Teenstrydige liedere (1972)
1977: Diploma van die União Brasileira de Escritores van Manaus
1988: WA Hofmeyer Prize and CNA Prize for Amulet teen die vuur (1987)
1991: Gustav Preller Prize for literary criticism.
Doctor honoris causa: University of Witwatersrand 1982, Rhodes University 1985, University of Orange Free State 1991, Stellenbosch University 1995
A special edition of Standpunte, dedicated to Ernst van Heerden appeared in March 1981, and Verse vir Ernst, a volume of other poet's poems in his honour, in 1991

Works:

Poetry:
1942: Weerlose uur
1946: Verklaarde nag
1951: Die sewe vrese
1952: Die bevryding (epic poem in three parts)
1953/1977: Reisiger
1956: Koraal van die dood
1961: Die klop
1963: Op die mespunt (1982: new edition of revised poems, compiled by A. P. Grové)
1966: Anderkant besit
1972: Teenstrydige liedere
1975: Tyd Van Verhuising

Travels:
Etikette op my koffer, 1961
Wolk van die mooi weer,1964

Autobiographies:
Die aamborstige klok, 1966
Die ligtende trein, 1988

1976: Die ysterwoud (facsimile edition to honour the poet on his 60th birthday, later included in Kanse op 'n wrak, 1982)
1981(special editions to honour the poet on his 65th birthday):
Kleur van donkerte: Verse 1942 - 1956 (collection of first 6 poetry books)
Hulsels van kristal (editor A.J. Coetzee)
1985: Die Swart skip
1986: The runner and the shadow (collection of works, translated by Jean Branford and others )
1987: Amulet teen die vuur
1990: Kwadratuur van die sirkel
1993: Najaarswys
1996: Die herfstelike lig

Literary essays:
Rekenskap, 1963
N.P. van Wyk Louw, 1963
Die ander werklikheid, 1969
Digterlike diagnose, 1977
Huis van stemme, 1984
* * *
In sy beste verse slaag hy daarin om motiewe of beelde met die gebruik van fyn assosiasies deur te komponeer. Met hierdie werkwyse lewer Van Heerden 'n besondere bydrae tot die Afrikaanse poesie en is hy na Opperman die belangrikste onder die digters wat in die veertigerjare debuteer.
J.C. Kannemeyer in Geskiedenis van die Afrikaanse Literatuur

Ernst van Heerden se werk (is) 'n besonder ryk bydrae tot die Afrikaanse letterkunde van die afgelope vyftig jaar.
Lucas Malan in Perspektief en Profiel
---
Thank you, Johann de Lange, for the photo.

www.StellenboschWriters.com © Rosemarie Breuer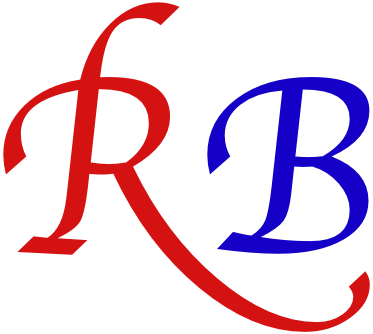 Books
Find Afrikana and other books at bidorbuy.co.za