Home

---
P J van der Merwe
1912 - 1979
Author of books on South African History
Professor of History at the University of Stellenbosch, 1955 - 1977
Petrus Johannes (Piet) van der Merwe was born on 2 December 1912 on the farm Middelplaas, Griekwastad, Cape. In 1928 he matriculated in Griekwastad with distinction. He studied at the University of Stellenbosch (BA cum laude, 1931, MA cum laude and Secondary Teachers Diploma, 1933) and at the University of Leiden, Nederland (DPhil, 1937 , Title: Die noordwaartse beweging van die boere voor die Groot Trek, 1770-1 842).
In 1938 he joined the History Department of the Stellenbosch University as lecturer, became senior lecturer in 1939 and professor in 1955. His main interest was in the history of the Trekboers, (not the Voortrekkers). He was looking at the trekboers who left Cape Town from 1652 on, and the third book in his trilogy, TREK, looks at trekboers in the early 20th century.
Piet van der Merwe retired in 1977.
He was married to Margaretha Elizabeth Scheepers in 1942. They had a daughter, Margaretha, and the twins, Gottlieb Johannes and Jozua Joubert.
He died on 14 September 1979 in Stellenbosch.
F. A. van Jaarsveld published a biography of this eminent historian, Wie en wat is die Afrikaner.

Professional Memberships:
1957: Editorial board, Argiefjaarboek
1962: Archives commission (Argiefkommissie)
1954: Nasionale Pleknaamkomitee
1955: Van Riebeeck Association (Raad van die Van Riebeeckvereniging)
Suid-Afrikaanse Akademie vir Wetenskap en Kuns
Maatschappij der Nederlandse Letterkunde
Awards:
Academy Award for History 1948

Apart fom his academic publications P. J. van der Merwe contributed around 200 articles in newspapers and journals such as Die Huisgenoot, Die Burger, Die Landbouweekblad and Sarie Marais. Several larger works remained unfinished due to his early death.

Books:

Die noordwaartse beweging van die Boere voor die Groot Trek, 1770-1842 Den Haag, 1937
Die trekboer in die geskiedenis van die Kaapkolonie, 1657-1842, Kaapstad 1938. (translated by Roger B. Beck: The Migrant Farmer in the History of the Cape Colony, Ohio University Press, 1995)
Die Kafferoorlog van 1793, Kaapstad 1940
Trek. Studies oor die mobiliteit van die pioniersbevolking aan die Kaap, Kaapstad 1945
Pioniers van die Dorsland, Kaapstad 1949
Nog verder noord. Die Potgieter-kommissie se besoek aan die gebied van die teenswoordige Suid-Rhodesië, 1836, Kaapstad 1962. Die bronnelys en voetnote, Kaapstad 1972

Read also CV in Afrikaans by F.A. van Jaarsveld in: Jaarboek van de Maatschappij der Nederlandse Letterkunde te Leiden 1979-1980, pag 46-52.
---

www.StellenboschWriters.com © Rosemarie Breuer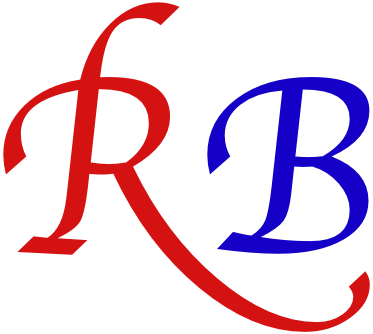 Books
Find Afrikana and other books at bidorbuy.co.za