Home

---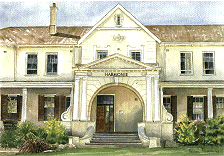 Harmonie
painting by Hérine Fourie
Magdaleen van Wyk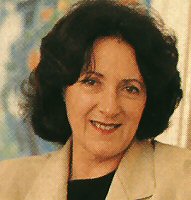 Lecturer in Diet Therapy and Nutrition at Stellenbosch University
Author of over 30 culinary books
Magdaleen van Wyk, née Krüger, was born on 15 July 1942 in Johannesburg. She matriculated from Florida Hoerskool in 1959 and studied at the University of Stellenbosch (BSc Dietetics, with distinction, and Physiology 1962, BSc, Hons. Dietetics 1963) and at the University of Iowa, USA (Post Graduate Diploma in Hospital Dietetics, 1965).
Since 1964 she lectured at Stellenbosch University in Diet Therapy and Nutrition until her retirement in 2002, when she continued as part-time lecturer, 2002 - 2004.
She has been married, since 1967, to Andreas van Wyk, who was rector of Stellenbosch University until the end of 2001. They have two daughters.
Hobbies:
Travel and hiking trails, cooking for friends and reading
Awards
Medal of the S.A. Brandy Foundation
Medal of the Silwood Kitchen
Gourmand Award 2003 for 'Best Health and Nutrition Book': A Taste For Health

Articles in newspapers and magazines on the topics of Nutrition and Diet Therapy.

Books:
The Complete South African Cookbook
Die Volledige Suid Afrikaanse Kookboek, Struik, 1980
Sop, Tafelberg, 1986
The South African Wholefood Cookbook, Compiler
, Struik, 1987
Cooking the South African Way
Kook Suid-Afrikaans, Struik, 1986
South African Fruit - Cooking and Preserving
Suid-Afrikaanse Vrugtebereiding en -preservering, Struik, 1983
Cook with Brandy
Kook met Brandewyn, Human & Rosseau, 1992
A Taste of South Africa, Human & Rosseau, 1997
Written with Pat Barton as co-author:

A Taste of Tradition
Kos wat ons Ken, Struik, 1994
Reprinted 1996 as
: Traditional South Africa Cooking
Tradisionele Suid-Afrikaanse Kookkuns
Braaivleis Winners, 1988
Fish and Seafood Braai, 1988
Light and Stylish Lig en Smaaklik, Struik, 1988
A Taste for Health
Eet Gesond vir die Lekker, Human & Rosseau, 2003
Traditionelle Gerichte aus Südafrika, Struik, 2003
---
Photo found in Matieland 2/2001, click to see complete photo of Magdaleen and Andries van Wyk

www.StellenboschWriters.com © Rosemarie Breuer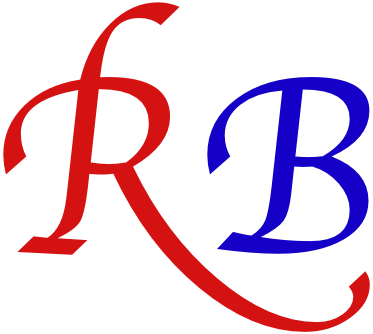 Books
Find Afrikana and other books at bidorbuy.co.za