Home

---
Sampie Terreblanche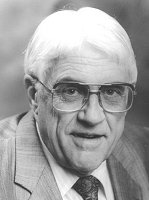 Author of publications on Economic History and Economic Systems
Emeritus Professor of Economics, Stellenbosch University
1933 - 2018

Solomon Johannes (Sampie) Terreblanche was born on 17 April 1933 in Kroonstad district and matriculated from Edenville High School in the Orange Free State. He studied at the University of Stellenbosch (MA, Dphil) and at Harvard (1968-1969).
He lectured for 8 years at the University of the Orange Free State and has been connected to Stellenbosch University for almost fifty years. First as a student, then as lecturer. He was professor of Economics at Stellenbosch from 1968 until his retirement in 1995. Since then he had lectured in a part time capacity.
Sampie Terreblanche was involved in clandestine meetings with the ANC at the end of them 1980s. In 1985 the members of staff of Stellenbosch founded the "Discussion group '85" of which he became the chairman. They felt that the South-African government was on the wrong track. Sampie Terreblanche ended his membership of the NP in 1987 and became one of their strongest critics. He was a founding member of the DP and its first economic adviser, but is now no longer active in party politics.
He has published a considerable number of articles in local and international newspapers and journals.
Sampie Terreblanche was married to Ina Smuts and had four daughters and a son. He died on 17 February 2018 at Stellenbosch.

Awards:


Stals Prize for Economics 1992
Honorary colours by the student council of the US

Books:


Die welvaartsprobleem in die teoretiese ekonomie, 1957 (MA Thesis)
Dogmageskiedenis van die intervensionisme in die kapitalistiese epog, 1963 (PhD dissertation)
Die industriele groeiproses, 1770-1940, 1967
Die doelwit van 'n hoe ekonomiese groeikoers, 1973
Chroniese gemeenskapsarmoede, 1977
Vernuwing en herskikking, 1973
Die wording van die Westerse ekonomie, 1980
Politieke ekonomie en sosiale welvaart, met 'n toepassing op Suid-Afrika, 1986
Geskiedenis van die Westerse ekonomie, 1988
'n Geskiedenis van opeenvolgende ekonomiese stelsels, 1994
A history of inequality in South Africa, 1652 - 2002, University of KwaZulu-Natal Press, 2003
Lost in Transformation - South Africa's Search for a New Future since 1986, KMM Review Publishing, 2012
Verdeelde land, Tafelberg, 2014

Chapters in Books:
BURGER R, BOOYSEN F LE ROUX, VAN DER BERG S, VON MALTITZ M. Marketable wealth in a poor African country: Wealth accumulation by households in Ghana. In Personal Wealth From a Global Perspective, Oxford, New York, USA, 2008: 248-269.
VAN DER BERG S. Poverty, socioeconomic development and the distribution of income in South Africa: fiscal and social policy issues. In Public Economics for South African students, Oxford University Press, Cape Town, South Africa, 2008: 223-248.


---

www.StellenboschWriters.com © Rosemarie Breuer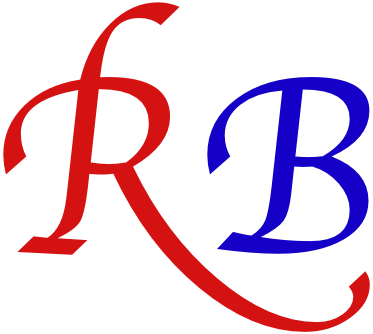 Books