Home

---

From John's CD - click to enlarge
John Struthers welcomes letters from his friends:
Huis Klippe Drif
Sarel Celliers Street 23
Post Box X7
Napier 7170
Tel: 028 4233 862 Fax: 028 4233 319

3 Poems by John
John Struthers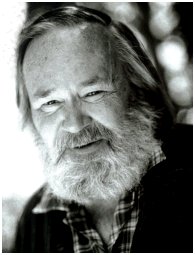 Poet and author of several books and a CD ROM
John Duncan Struthers was born in Rhodesia, now Zimbabwe, in 1936.
He farmed there as a young man. In the early 60's he pioneered beef cattle insemination in that country and ended up being a guest speaker at farmer's meetings on this and other subjects.
When first he learned to walk among wild animals in the Zambezi Valley in the mid 80's, this detailed knowledge of a domesticated species was of considerable assistance to him: combined with a love of the wild, it enabled him to interact with many species.
Moving among wild animals on foot - unarmed, but for his cameras - John quickly fell in love with the most intelligent of all African animals, the elephant.
John Struthers was Prime Mover and chairman of the Board of Trustees for the Duncan Trust for nature conservation before he moved to South Africa for health reasons. He lived in Stellenbosch for several years in Stellenbosch and was involved in poetry and writers circles. After several operations and a long illness, he moved to Napier, close to Bredasdorp, where two of his three sons live.

John published a CD ROM on Stellenbosch - Stellenbosch, a Tribute - which contain his texts and photographs. He invited writers to send in poems or short pieces of prose that could be included on the CD ROM.
John is busy writing two books. Waiting for a publisher: In Cape Town, a novel, 2007

Books:


The Good Listener, 1978
The Burning Heat, 1978
Harare's First Street Mall, 1986
An Elephant called James, 1987
The Little Princess, 1989
Maitland Street, Bloemfontein, 1989
Walking in the Wild, 1989
The Life and Death of a Pool, 1993
(In the USA: Life at an African Pool, Waiting for Rain )
A Boy and an Elephant, 1998

Humorous booklets (Sce, 2003):
The Purpose of Life, Mantras for Losers, Laws, 101 Ways to Influence your Wife's Affections, The Reason for Marriage
From: Hind's Footsteps

Inspiration comes
in the peace
of utter contentment:
like a deer
stepping into a glade,
like life
coming into tranquillity
for a few,
fleeting
moments of perfection,
thus, inspiration comes.

From: Questions for a Sounding Board

Is company worth the price of silence?
Is unity worth the price of space?
Is civilisation worth its price, the natural man?
Is knowledge worth its price, self-unconsciousness?
Or can we eat our cake and keep it?
If so, I am worth my price!

Was man worth his price in blood, dear Lord?
***

And brush a hand across a face,
and sigh, and try not to try -
no rush - and write the words down
as they come, and let them say
what they want to say.

This is no cross
that I bear, but a blessing.
The pen caresses the paper's face,
and traces lines with a touch
that once was the touch I brought
to your face.

And the words
do no more justice than I did, then,
to your beauty: that loveliness
that once was ... not mine,
but shared between us, beloved.
And when you read them,
you'll know - once again - I love you.
---
Text by John Struthers, December 2000; update May 2007

www.StellenboschWriters.com © Rosemarie Breuer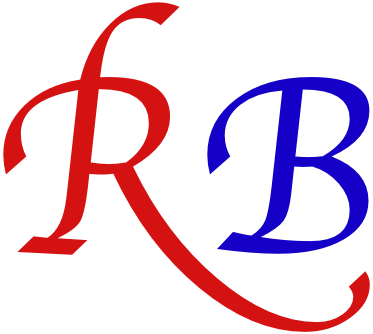 Books
Find Afrikana and other books at bidorbuy.co.za