Home

---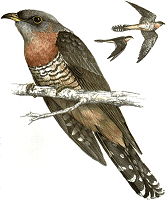 Piet-my-vrou
by
Jill Adams
Freda Linde
1915 - 2013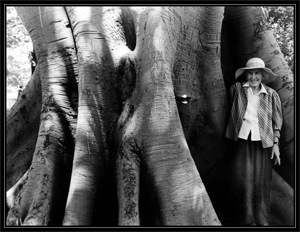 Photo by Philip de Vos
Author of 29 children's and youth books and and three books for adults.
Her work was inspired by her love of nature
Christovira Frederika Linde was born in 1915 in Swellendam and grew up on her parent's farm Bruintjiesrivier nearby.
She worked as a journalist and editor until 1960.
1960-1963: Editor at HAUM and 1964-1971: editor for children's literature at John Malherbe publishers.
Freda Linde retired in 1972, to become a full time writer. She died on 7 March 2013. She translated over 150 children's books into Afrikaans, English and German. She is the children's book author with the most awards in South Africa.

A book on the author: Carl Lohann, Freda Linde, Perskor, 1983
Feite kan net so vreemd en boeiend as fiksie wees.
Freda Linde

Aan Freda Linde, by al haar erkennings, kom ook dié titel toe: ere-ekoloog "superieur"
Hennie Aucamp
Awards


Winner of the Landstem competition for two essay collections 1960
C. P. Hoogenhout Award 1964, 1973, 1974,1977
Tienie Holloway Medal for children's literature 1973 and 1985
Scheepers Prize for Youth literture 1974 and 1983
W.A. Hofmeyr Prize 1976
Alba Bouwer Prize for children's literature 1989
Winner of the Daan Retief Publishers competition for children's literature 1990
ATKV Prize and MER Prize 2000

Freda Linde's essays have been included into 13 collections. Many of her books have been translated. She has translated over 150 children's books into Afrikaans, French and German.

Her books include:


Essays and Sketches:
Terug na die mimosas, Unie-Volkspers,1944, Enlarged edition, HAUM, 1958
Vreemdeling in my stad, Tafelberg, 1962
Die Gesiglose e.a. Eenbedrywe, HAUM, 1980

Children's books and rhymed translations:
Swiera van die waterkant, HAUM, 1959. New edition: Vlug na Sonnige Oewer, Qualitas, 1982
Die rooi haan, Simondium, 1963
As jy kan fluit op hierdie maat, John Malherbe, 1964
Snoet-aleen, John Malherbe, 1964
Dakkuiken, John Malherbe, 1965
Botter-aas, John Malherbe, 1966
Die stadsmusikante, John Malherbe, 1967
Ken jy die kierangbos?, John Malherbe, 1967
Stadsmuis en Veldmuis, John Malherbe, 1969
Maraaia Prima-Donna, John Malherbe, 1970
Jos series, John Malherbe, 1971 - 1973
Die kraai wat Jantjie was, Tafelberg, 1973
By die oog van die Fontein, Human & Rousseau, 1974
Die Singende gras, Tafelberg, 1973
In die boog van die sekel, Tafelberg, 1975
Die Keiserkroon, Qualitas, 1984
By die oog van die fontein, Human & Rousseau, 1974
Die kokkewiet en sy vrou, John Malherbe, 1977
Die Sirkus, Die Kinderpers van S.A., 1979
'n tuiste vir Bitis, 1980
Mevrou Hesseltein se Duiwe, Tafelberg, 1985
Strepie en Kurfie, Qualitas, 1987
Die Fluitspeler, Daan Retief, 1987
Maanwys, Anansi, 1989
Pienke, Daan Retief, 1991
'n Vlieër in die Wind, Anansi, Tafelberg, 1998
Eenders en Anders, Tafelberg, 1999

I need more information, please!
---

www.StellenboschWriters.com © Rosemarie Breuer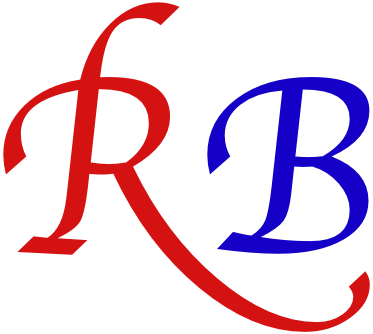 Books