Home

---

Watsonia marginata
Photo by Florian Breuer
Edith Helen Katzenellenbogen
#243 Helderberg Village
Private Bag X19
Somerset West 7129
Tel/Fax: +27 (0)21 855 3061
Edith Katzenellenbogen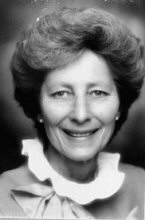 Author of books on movement education and dance
Professor at the Department of Human Movement Science, University of Stellenbosch, 1987 - 1996
Edith Helen Katzenellenbogen was born on 21 May 1940 in Paarl and grew up in Wolseley, Strand and Harrismith. She matriculated in 1957 from Hottentots Holland High School, Somerset West and studied at the University of Stellenbosch (B.Sc.,1960; SOD, 1964; Ph.D., 1976) and at the University of Illinois (M.Sc. 1967). She was a school teacher in Bulawayo and Gwelo, Zimbabwe [then Rhodesia] in 1961 and was appointed to the University of Stellenbosch in 1962. She became full professor at the Department of Human Movement Science in 1988 and served as alternate Head of Department from 1989 until her retirement in 1996. As Professor Emeritus she continues as part-time research and publication consultant to the Faculty of Education.
She was a founder member of Interchange Foundation (1989), Rainbow Youth Interaction South Africa (1991) and the African Association for Health Education, Sport and Dance (1994).
She served as Editor of : the South African Journal for Research in Physical Education, Sport and Recreation (1986-1988; 1994-1999); the IAPESGW Bulletin (1993-98) of the International Association Physical Education and Sport for Girls and Women; and AFAHPER-S.D Newsletter (1995-1997) of the Africa Association for Health, Physical Education, Recreation, Sport and Dance.
Her book publications centred on Physical Education for schools, Ethnic/Folk dance, Creative dance in education, annotated bibliography for Human Movement Science and proceedings of conferences (editor). Research reports for large research grants focused on perceptual-motor ability, the physical education curriculum, dance ethnology and intergroup relations within non-formal multi-cultural settings. She also published eight refereed research reports, two conference proceedings and several articles in popular journals.
Culture and recreation:
Choreographer for cultural dances, group and mass displays
Sport: Coach of field hockey women's teams at the University of Stellenbosch (1962-1965, 1967-1968) and organiser of recreation for women students (1962-1965); and intramural field hockey league (1969-1970)

Awards:
South African Association of Sport Science, Physical Education and Recreation [SAASSPER]: Merit Award for the Advancement of Science in Movement Education 1988
South African Army: Commendation for Praiseworthy Service regarding the women's dance group 1989
South African Federation for Movement and Leisure Sciences: Fellowship Award for outstanding contributions to the Federation 1996
Hottentots Holland High School: Old student's Merit award for Academic Achievement 1998
Die Voortrekkers, Award (Gold) for Outstanding Service to the Youth 2000
Rainbow Youth Interaction South Africa: Honorary Membership of the Association for continued support and outstanding voluntary service rendered to the Association 2001
Films/Videos:
Educational Dance / Opvoedkundige Dans (1965). Pretoria: Department of Education, Arts and Science. (Choreographer)
Danskonsepte ["Dance Concepts"] (1974). Bloemfontein: Education Department of the Orange Free State. (Script writer)
Socio-ethnic dances of the Venda (1984). Research adviser to the researcher, co-director and co-producer, Cora van Tonder. Pretoria: Ubeck Productions, Sub-directorate of Educational Technology.
Celebration of culture (1991). Script writer for Episode 5 of the SABC TV youth series, Together we become, consisting of 13 episodes (directed by Annie Basson).
Tradisionele Boeredanse [translation: Traditional Afrikaner social dances] (1990). Script writer, researcher and compiler of the dances, dance instructor of the non-professional cast of this Episode forming part of the SABC TV series, Musiek mosaļek, directed by Org Potgieter.
Books
Programme units for physical education / Programeenhede vir liggaamlike opvoeding (Co-authors: Nel, H.I., Wiid, B.M.), NASOU, 1973
Lessons in physical education according to programme units / Lesse vir liggaamlike opvoeding volgens programeenhede [Series of nine books, Sub. A - Std. 7, co-author: Wiid, B.M.], NASOU, 1981
South African dances in folk idiom / Suid-Afrikaanse danse in volkstrant. Pretoria: HAUM, 1984
Sociological perspectives of movement activity (Proceedings of a Edumove Forum national seminar series, Durban, Bisho, Stellenbosch, Johannesburg. Co-author: Potgieter, J.R.), Stellenbosch: Institute for Sport and Movement Studies, 1991
An annotated bibliography of theses and dissertations: Human Movement Studies( Co-author: Burnett, C.), Johannesburg: Rand Afrikaans University, 1993
The importance of children's participation in physical and sporting activities (Ed), Proceedings of 7th International Rainbow Week Symposium, Cape Town, 3-10 December 1995. Stellenbosch: Institute for Sport and Movement Studies.
Lekkerdraai Groepdanse vir pret (translation: Group fun dances), Panorama, Pretoria, Die Voortrekkers, 1999
Book contribution:
"Educational dance in a physical education curriculum". In L.O. Amusa, A.L. Toriola, I.U. Onyewadume [Eds.], Physical education and sport in Africa (Section 3: Curriculum aspects of physical education and sport, No. 7, pp. 85-120). Ibadan, Nigeria: LAP Publications Ltd., 1999
---

www.StellenboschWriters.com© Rosemarie Breuer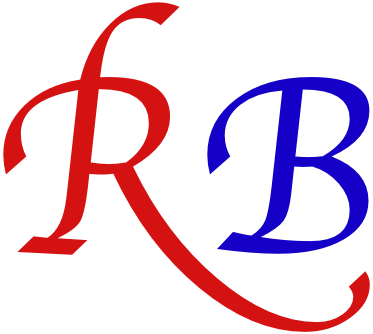 Books