Home

Website at Rhodes University
---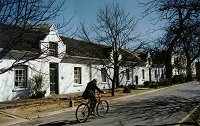 Dorpstreet
Photo by Willem Malherbe
- click for enlargement
Herman Wasserman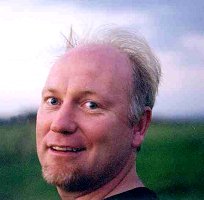 Photo by Helena Wasserman
Author of Short Stories
Professor at School of Journalism and Media Studies, Rhodes University
Honorary Senior Lecturer in Journalism Studies, University of Sheffield, UK
Herman Wasserman was born on 29 July 1969 at Port Elizabeth. He matriculated from Durbanville High School in 1987 and studied Afrikaans, and Dutch Literature as well as Journalism at the Stellenbosch University (BA, B Hons Journalism, MA, D Litt, 1990-2000).
Herman worked as arts writer and books editor for Die Burger and has published two collections of short stories, as well as stories in collections such as Vonkfiksie and Uit die kontreie vandaan.
He regularly contributes reviews and essays for newspapers and the cultural website LitNet, and has published academic articles and book chapters locally and internationally. He is Editor of the journal Ecquid Novi: African Journalism Studies, associate editor of Journal of Global Mass Communication and member of editorial boards of Global Media Journal and Journal of African Media Studies.
Herman Wasserman was senior lecturer and associate professor (2006 -2007) in the Department of Journalism of Stellenbosch University, where he served as associate professor extraordinary since 2007, when he accepted the position of Lecturer in Media, Communication and Cultural Studies at the The School of Education, Communication and Language Sciences (ECLS), Newcastle University, England. He joined the Department of Journalism Studies of the University of Sheffield (UK), in September 2008 as a senior lecturer. He is now Professor and Deputy Head of School of Journalism and Media Studies at Rhodes University
Wasserman is project leader of an international research team investigating global media ethics and is and published a book on tabloid media in post-apartheid South Africa (Indiana University Press); participating in project funded by British Academy comparing political communication in new democracies
He is married to Helena.

Awards and Honours:


Evaluated and rated by the South African National Research Foundation (NRF) as a researcher (Y1 level).
Fellowships and guest lectureships include a Fulbright Scholarship for a research project on postcolonialism and normative media ethics at the School of Journalism, Indiana University (Bloomington, IN), a fellowship for the ethics colloquium at the School of Journalism, Missouri University (Columbia, MO), and an appointment as Resource Person by the Council for the Development of Social Science Research in Africa (Codesria) for the Democratic Governance Institute on The Media in African Governance in Dakar, Senegal.
Vice-Chancellor's Award for Excellence in Research, University of Stellenbosch
South African National Research Foundation International Science Liaison Research Grant
Best Research Paper Award, South African Communication Association Languages
Herman was selected as a fellow of the Media Ethics Colloquium Who will watch the watchdog in the Twitter Age?, St Louis, Missouri, USA, April 2010.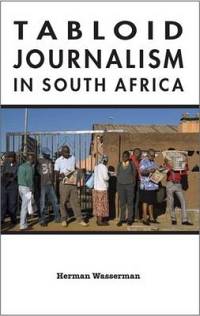 Books:


Verdwaal, Human & Rousseau, 1997
Aan die ander kant van die stad (short stories), Human & Rousseau, 2003
Shifting Selves: Postapartheid Essays on Media, Culture and Identity, (co-editor: Sean Jacobs), Kwela Publishers, 2003
Media Ethics Beyond Borders (Editor with SJA Ward), Routledge 2010
(originally published by Heinemann, 2008)
Popular Media, Democracy and Development in Africa (ed.), Routledge 2010
Tabloid journalism in South Africa: True Story! Indiana University Press, 2010
---
Information by Herman Wasserman

www.StellenboschWriters.com © Rosemarie Breuer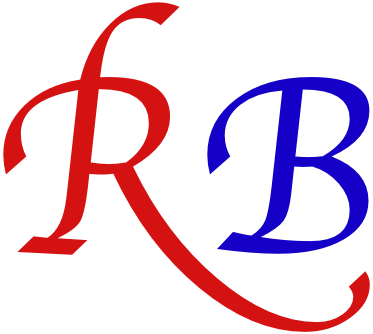 Books