Home

---

New World of Wines
from the Cape of Good Hope
Phyllis Hands
Allways Farm
PO Box 34
Vlottenburg 7604
Telephone/Fax: 021 881 3240
Phyllis Hands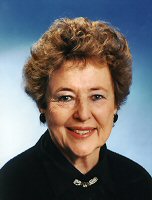 Author of books on Wine
Wine consultant, buyer, judge and wine taster of repute
Principal of the Cape Wine Academy, 1979 - 1995
Phyllis Lucy-Ann Hands grew up on a farm near Blakwane, then Pietersburg.
The romance and challenge which make up the essence of the story of wine entered Phyllis Hand's life at 19 when she married and came to live in Stellenbosch District in the early 1950's. After four years Phyllis found herself mistress of a vinyard which her husband, a Cape Town businessman, had inherited. In time she became a wine authority of considerable repute. She was the first South African woman to judge and write about wine and contributed numerous articles to both international and local magazines.
In the early 1970's Phyllis was asked to help organize the Lanzerac Hotel wine list and wines. At that time the Argus newspaper held the first wine tasting competition and Phyllis decided to enter. Over a thousand entrants took part in the competition and after three elimination tastings nine reached the finals. In the final tasting Phyllis tied for first place with Billy Hofmeyer, a reputed wine taster. In a male controlled wine world this caused quite a stir! In the taste-off Billy tasted Phyllis into second place.
Phyllis was subsequently asked to write a wine page for The Argus and her articles were eventually published as a book. She later wrote a wine column, "Corkscrew" in which wines were given star ratings.
Phyllis became a wine consultant for Lanzerac and subsequently started the Lanzerac Cellars Club, the first wine mail-order club in South Africa.
In 1979 Phyllis was offered the position of first Principal of the newly founded Cape Wine Academy. She retired in 1995, but remained a consultant and lecturer.
Phyllis has travelled the wine routes of Europe and the Americas and has conducted wine study tours through many wine producing countries of the world. She was Baillage (Chairman) of the Cape chapter of La Chaine des Rôtisseurs from 1985 until 1995.
She ran her own business, Phyllis Hands & Associates, until 2000 and, besides consulting, she also gave presentations on the South African Wine Industry to international groups of eminent wine personalities here and abroad.
Phyllis is married to Harry Hands and they have a daughter and a son, who have farms next to their own. After her retirement Phyllis concentrated on the farm and the planting of 4 hectares of vinyards and 200 olive trees.
Hobbies:
Riding (was involved in competitive riding), reading, gardening, cooking
Awards and Honours:
Diplôme d'Honneur de l'Office International du Vin 1984 for best book written in any language other than French:
The Complete Book of South African Wine
Périgueux Award1998 for best regional wine book: Wines & Brandies of the Cape of Good Hope
Institute of Cape Wine Masters' personality of the year 1997 - the first woman to be accorded this honour
Books:
Enjoy Wine, 1974 (Collection of wine articles written for The Argus)
The Complete Book of South African Wine (Co authors: John Kench and David Hughes, photography by Cloete Breytenbach, illustrations by Angus McBride), Struik Publishers, 1983. 2 further editions followed.
Wines and Brandies of the Cape of Good Hope (Co author: Dave Hughes), Stephan Phillips, 1998
New World of Wines from the Cape of Good Hope (Co- authors: Dave Hughes and Keith Phillips), Roundhouse Publishing, 2002
Saxenburg 1693 - 2002, 2002
Contributor to: Fodor's South Africa, 1996
---
Text by Phyllis Hands, March 2004 Photo by Colin Elliott

www.StellenboschWriters.com © Rosemarie Breuer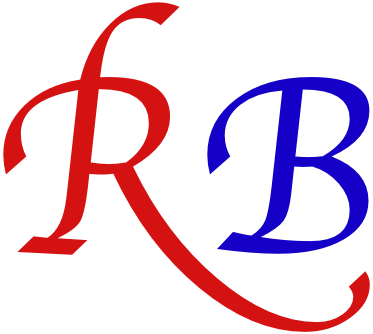 Books