Home

Your feedback
---
Special pages of famous Science authors - Richard Dawkins, Daniel Dennett, Roger Penrose, Ian Stewart and Martin Gardner More will follow.
Books: South African art and artists * Birds * Cats * Children * Dogs * The flora and fauna of the Western Cape * The Region * Reptiles * Stellenbosch * Trees * Thrillers and Crime * Wildlife * Kinderbücher * Katzen
Some of the best books of 2007 * Stellenbosch Writers' Favourite books
Die preiswertesten CDs, DVDs und Spiele bei CD WOW

You are welcome to add to this list Your feedback Titles link to kalahari.net descriptions. You also find them at Amazon

Stellenbosch Writers' Favourite books

This list is enlarged every day See also author's pages Your feedback

Archaeology South African Art Bestsellers Biographies Birds The Boer War Business Children's books Computer Cooking Cats Dictionaries Dogs Fiction Fun and Hobbies Flora and Fauna Health History Humor and Cartoons Non-Fiction Photo books Poetry Science and popular Science Science Fiction Stellenbosch Western Cape Song books Sport Thrillers Travel


H J Deacon, Human beginnings in South Africa (with Jeanette Deacon), David Philip, 1999
Understanding HIV/AIDS Stigma - A Theoretical and Methodological Analysis (with I. Stephney and Sandra Prosalendis, Hsrc Press, 2006
Jeanette Deacon, Rainbow Reading Level 4 - Archaeology: Rock Art Box D: Level 4 Cambridge University Press
Rainbow Reading Level 4 - Archaeology: The Most Interesting Job in the World Box D: Level 4 (with Lesley Beake), Cambridge University Press

Birds
See also More Bird Guides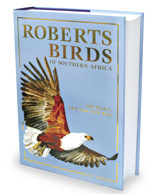 The latest Roberts Birds shows new names and new bird orders
Birds Of Southern Africa
CD Rom A comprehensive and interactive multimedia program. It combines a multimedia database on over 950 Southern African bird species.
Clive Gibson and John Mendelsohn, Everyone's Guide to Birds of South Africa, Struik Publishers, 2001
Kenneth Newman, Newman's Birds of Southern Africa, Struik, 2002
Ber van Perlo, Birds of Southern Africa, Princeton University Press, 2003
Richard Liversidge, Jill Adams (illustrations), The Birds Around Us, Fontein, 1991
Lex Hes, Roy Tredler, Attracting Birds to Your Garden in Southern Africa
Ian Sinclair, Field guide to Birds of Southern Africa
Why Don't Woodpeckers Get Headaches?: And Other Answers to Bird Questions You Know You Want to Ask


Biographies
See also History and Best of 2007


Heinrich Harrer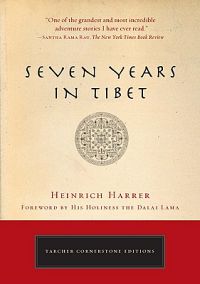 Seven Years in Tibet
John Perkins, Confessions of an Economic Hit Man
Audio CD
Anonymous, A Woman in Berlin (April - June 1945)
John Allen, Rabble-Rouser for Peace, The authorised biography of Desmond Tutu
Hennie Aucamp, Bly te kenne
Lady Anne Barnard's Cape Diaries. Paradise, the Castle and the Vineyard (Margaret Lenta (Ed.)
In die vroegte
Lauren Beukes, Maverick: Extraordinary women from South Africa's past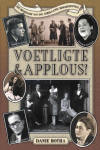 Danie Botha Voetligte & Applous!
André P. Brink, 'n Vurk in die Pad - A Fork in the Road
Bill Bryson's autobiography. The Life and Times of the Thunderbolt Kid
A C Cilliers, Lewensavontuur, 3 volumes, 1971-73 - The memoirs of a renown South African theoretical phycisist
Bill Clinton, My Life
Hillary Rodham Clinton, Living History
J.M. Coetzee, Boyhood: A Memoir
HF Heese, Groep sonder grense: Die rol en status van die gemengde bevolking aan die Kaap, 1652-1795
Michiel Heyns, The Children's Day

Elspeth Huxley, The Flame Trees of Thika: Memories of an African Childhood
The Mottled Lizard

J.D.F. Jones, Storyteller: The Lives of Laurens Van Der Post

Li Cunxin:
Mao's Last Dancer
Koos Kombuis, Seks&Drugs&Boermusiek
Willem D. Kotzé, Voetspore in die Kalahari: Jeugherinneringe
Rian Malan, My traitor's heart
Nelson Mandela, A Long Walk to Freedom
Bill Clinton; Desmond Tutu; Pq Publishers Ltd, Mandela: The Authorized Portrait
Sindiwe Magona, To my children's children
Sylvia Nasar, A Beautiful Mind: A Biography of John Forbes Nash, Jr., Winner of the Nobel Prize in Economics, 1994
Eve Palmer, The Plains of Camdeboo
A Bruised Reed: The James Reed Story
PJ Schoeman, Uit die dagboek van 'n wildbewaarder
Dan Sleigh, Die Buiteposte van die VOC onder Kaapse bestuur, 1652-1795
Robert McG Thomas, The Best Obituaries from Legendary New York Times Reporter Robert McG. Thomas Jr.
Marita van der Vyver, Where the heart is
Henk van Woerden, A mouthful of glass
A fascinating biography with a difference. It tells the story of three outsiders in South Africa - Dimitri Tsafendas, the man he assassinated - Hendrik Verwoed - and a young student who witnessed the dramatic 1960s in South Africa.

Business
Robert Greene, Joost Elffers, The 48 Laws of Power
Gawie du Toit and Gerhard Cronje, Introduction to Business Management (6 Revised Edition)
B. Cameron, Getting Started: Money Matters for under-25s
Jeff Cox and William Byham, Zapp! the Lightning of Empowerment: How to Improve Quality, Productivity, and Employee Satisfaction
Stephen R. Covey, Seven Habits of Highly Effective People


Computer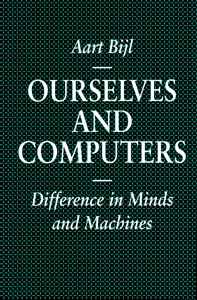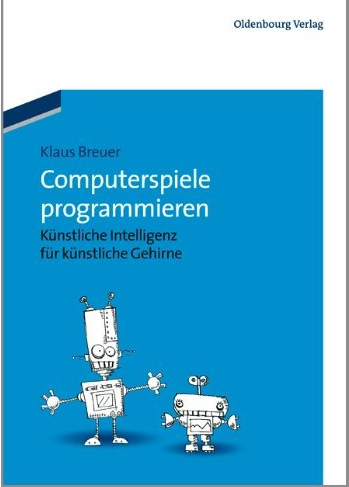 Aart Bijl, Ourselves And Computers - Difference In Minds and Machines (Macmillan).
Klaus Breuer, Computerspiele Programmieren: Künstliche Intelligenz für Künstliche Gehirne, Oldenbourg Verlag, München, 2012
Cooking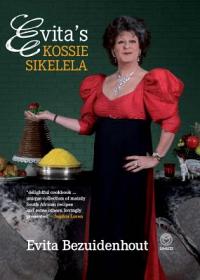 Evita Bezuidenhout (Pieter-Dirk Uys), Evita's Kossie Sikelela / Evita Se Kossie Sikelela, Umuzi, 2010
Evita's Bossie Sikelela / Evita Se Bossie Sikelela, Umuzi, 2010
Louis Jansen Van Vuuren; Hardy Olivier; Anet Pienaar,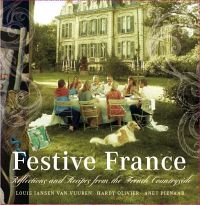 Festive France: Reflections and Recipes from the French Countryside / Feestelike Frankryk: Fabels En Geregte Uit Die Franse Platteland, Jonathan Ball Publishers, 2010
Jan Braai (Jan Scanell), Vuurwerke / Fireworks, Bookstorm, 2012


Kerneels Breytenbach, Die lekkerste lekker
Renata Coetzee, Koekemakranka - edible indigenous plants (Illustrated by Sue Tatham-van Niekerk)
Ina de Villiers, Kook en Geniet/ Cook and enjoy it
Die Klein Kook en Geniet (Co-author: Eunice van der Berg)
Cooking with Basil - a fun cook book by the wellknown illustrator and cartoonist. Can be ordered from Frans Groenewald directly
Carmen Niehaus, Huisgenoot Top 500 wenresepte
Dine van Zyl, Die groot Boerekos-boek / The Great Boerekos Book, Dine van Zyl Publikasies, 2012


Dictionaries
The New Oxford Book of Literary Anecdotes
(Editor: John Gross)
John Simpson, Oxford Dictionary of Proverbs
Isabel Uys, English Afrikaans Xhosa Zulu Aid and Die Afrikaanse makro Gid
John Bennett and Nthuseng Tsoeu, The Multilingual Illustrated Dictionary : English, IsiZulu, Sesotho, IsiXhosa, Setswana, Afrikaans and Sepedi
A. de Stadler; L.G. de Stadler, Tesourus van Afrikaans, Pharos, 2006
Christo Viljoen, Niek du Plooy & Samuel Murray: Kuberwoordeboek/Cyber Dictionary
Fiction
See also Afrikaans authors


Vladimir Nabokov: Invitation to a Beheading/ The Stories of Vladimir Nabokov /Lolita
Karen Blixen: Out of Africa
Elspeth Huxley: The Flame Trees of Thika
E Hemingway: For whom the Bell Tolls
Aarto Paasilina: The Year of the Hare
J von Melle: Bart Nel
J D Salinger: The Catcher in the Rye
F Prokosch: Asiatics
JRR Tolkien: The Lord of the Rings

Frans G. Bengtsson, The Long Ships: A Saga of the Viking Age (Röde Orm) - a magnificent Viking adventure and historically correct
J.R.R. Tolkien, Lord of the Rings
Paulo Coelho, The Alchemist
Frederick Forsyth, Day of the Jackal
The Dogs of War
Elspeth Huxley, Red Strangers
John Irving, The World According to Garp
Eleven Minutes
Dai Sijie, Balzac and the Little Chinese Seamstress
Sir Percy Fitzpatrick, Jock of the Bushveld

Rian Malan: Alien Inboorling
CD
Resident Alien
My Traitor's Heart

Disgrace (J.M. Coetzee)
Cloud Atlas (David Mitchell),
War and Peace (Tolstoy)
Atomised (Michel Houellebecq)
The Corrections (Jonathan Franzen)
The Glass Bead Game (Hermann Hesse)
The Magic Mountain (Thomas Mann)

Nicholas Drayson, A Guide to the Birds of East Africa (A novel, not a bird guide)

Michael Chapman: Omnibus of a Century of South African Short Stories, 2007
This Omnibus of a century of South African stories makes available all the stories from three best-selling anthologies: A Century of South African Short Stories (1978); the revised edition (1993); and The New Century of South African Short Stories (2004)

All Alexander McCall Smith books (also available as audio books) have become bestsellers, especially the books about the ever-popular Precious Ramotswe, Botswana's leading, and only, female private detective :

The No. 1 Ladies detective agency
Tears of the Giraffe
Morality for beautiful girls
The Kalahari typing school for men
The full cupboard of life
The Sunday Philosophy Club
Tea Time for the Traditionally Built, 2009
and the 3 novels featuring the endless mishaps of the German Professor Dr. Moritz-Maria von Igelfeld:
Portuguese irregular verbs
The finer point of sausage dogs
At the villa of reduced circumstances (audio)
John van de Ruit:


Doc Immelman, Die tyd van die klippe
Abraham H. de Vries, Tot verhaal kom
Elsa Joubert, Die Laaste Sondag
Etienne le Roux, Magersfontein, O Magersfontein!

Marlene van Niekerk, Triomf
Agaat

Dalene Matthee, Kringe in 'n Bos

PG du Plessis:
120 + Sommer-Stories uit die koöperasie, die kroeg en die delwersgate, LAPA, 2006 (new edition)
Syferfonteine, Tafelberg, 1994
Siener in die suburbs, Tafelberg, 1997
Fees van die ongenooides, Tafelberg, 2008

Raka, NP van Wyk Louw
Jan Rabie, Die groot anders-maak, Human & Rousseau
Wilma Stockenström, Die kremetartekspedisie
Eben Venter, Begeerte

Francois Greeff, The Hidden Code of Cryptic Crosswords
Health
Patrick Holford, Optimum Nutrition for the Mind

Geraldine Mitton, Dr Geraldine Mitton's Handbook of Anti-ageing, Struik and New Holland Publishers, 2004
This book has become an international bestseller immediately after publication.

Jean du Plessis, Oor gay wees, Tafelberg
Although the book is based on many years of research, clinical practice and personal experience, it was written as a non-academic, informative book, suitable for gay people, their parents and relatives, teachers, ministers of religion and everybody who has to deal with issues related to sexual orientation.
The book is available in book shops, but can also be ordered at the reduced price of Rand 30 from the author.
History
Marthinus van Bart, Kaap van Slawe, 2012 (order here: Tel: 082 410 9711)
S. Raal, Met Die Boere in Die Veld / The Lady Who Fought - a young woman who fought alongside her brothers in the veld, South Africa Stormberg Publishers, 2012
Nicolaas Vergunst,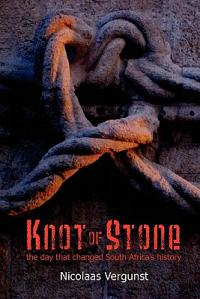 Knot of Stone, Arena books, 2011
The Cambridge History of South Africa: Volume 2, Cambridge University Press, 2011
R.W. Johnson, South Africa's Brave New World, 2009
The Beloved Country since the End of Apartheid
Harriet Deacon, A History of Robben IslandPaul Holden, The Arms Deal in your Pocket
Mark Robert Dunbar Anderson, Blue Berg - Britain takes the Cape, MRD Anderson, 2008
George Bizos, No one to blame? Personal account of inquests into some deaths in detention under Apartheid, 1999
Harriet Deacon, A History of Robben Island
Hermann Giliomee, The Afrikaners - Biography of a people, 2003
Herman Giliomee and Bernard Mbenga, New History of South Africa / Nuwe geskiedenis van Suid-Afrika
Hermann Giliomee, Die laaste Afrikanerleiers - Die opperste toets van mag, / The Last Afrikaner Leaders, Tafelberg, 2012

The Boer War: Marthinus van Bart, Vir Vryheid en Vir Reg: 'n Anglo-Boereoorlog Gedenkboek, Tafelberg, 2003
Die tweede was Songs of the Veld and Other Poems: Engelse gedigte uit die Anglo-Boereoorlog, Cederberg, 2008
SB Spies, Memoirs of the Boer war: Jan Smuts
Nelson Mandela, African Writers S.: No Easy Walk to Freedom
Nelson Mandela, The Illustrated Long Walk to Freedom
Thabo Mbeki, Africa: Define yourself
Frederick Van Zyl Slabbert, The other side of history / Duskant die geskiedenis: ""One thing the 'old' and 'new' South Africa have in common is a passion for inventing history."
Dan Sleigh, Islands
Desmond Tutu, The Rainbow People of God - The making of a peaceful revolution

Humor and Cartoons
Bobby Henderson,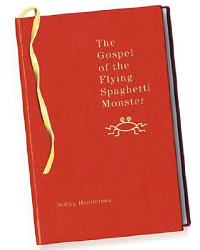 The Gospel of the Flying Spaghetti Monster, Villard Books, 2006

I've been convulsed with laughter over Wuthering Heights According to Spike Milligan - be warned and fasten seat belts, it's pretty Agricultural ie full of sex and muck, like Kingsley Amis and that crowd.
Humour, according to George Orwell, is always subversive.
Christopher Heywood
Spike Milligan: Wuthering Heights According to Spike Milligan is out of print, but can be found at Amazon


The Bible According to Spike Milligan


Robin Hood According to Spike Milligan


Frankenstein According to Spike Milligan


Rommel? Gunner Who?: A Confrontation in the Desert


Adolf Hitler: My Part in His Downfall


Mussolini: His Part in My Downfall


The Magical World of Milligan


The Goon Show Classics: He's Fallen in the Water! (Previously Volume 11): The String Robberies/The White Neddie Trade/The Spon Plague/The Mountain Eaters: He's Fallen in the Water! (Previously Volume 11)
with Larry Stephens and Spike Milligan
Audio CD
Zapiro:

Call Mr. Delivery: Cartoons from Sowetan, Mail & Guardian, and Sunday Times


Bushwacked


Dr Do-little and the African Potato

Zapiro: Long walk to free time

Zapiro: the Madiba Years: Cartoons from Sowetan and the Mail & Guardian

T.O. HONIBALL-trilogie: Jakkals en Wolf, Oom Kaspaas en Adoons-hulle

Bitterkomix
Authors: Anna Sommer; Catherine Clarke; Joe Daly; Joe Dog; Karien de Villiers; Paddy Bouma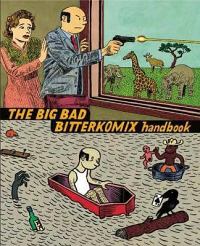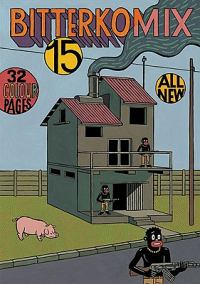 The big bad bitterkomix handbook
by Anton Kannemeyer; Conrad Botes
Satirical underground comics created by Conrad Botes and Anton Kannemeyer
"The beauty of Mr. Kannemeyer's work is in the jarringly funny contrast between its cheerful, seemingly innocent style and its reflection of the hideous underbelly of South African politics and society." (New York Times)

Abraham H. de Vries, Alles Goed en Wel


Non-Fiction
Bill Bryson: The Mother Tongue
Troublesome Words

Edwin Cameron, Witness to Aids

Isabel Uys, Feitegids
A compact one-volume source that quickly delivers thousands of accurate and fascinating overviews, key dates, statistics and other essential facts on everything from art to zoology.
Erik Holm, Inseklopedie van Suider-Afrika
Insectlopedia of Southern Africa
Platter's South African Wine Guide 2010

John Perkins, Confessions of an Economic Hit Man
Audio CD

The Secret History of the American Empire:
The Truth about Economic Hit Men, Jackals,
and How to Change the World
Desmond Tutu, God Has a Dream: A Vision of Hope for Our Time

T. V. Bulpin, Discovering Southern Africa
Photo books

Jürgen Schadeberg, Witness: 52 years of pointing lenses at life - "a photographer with an uncanny sense of timing"
Philip de Vos, Milieu - a book of photographs of 134 creative South Africans
Poetry

Breyten Breytenbach, windvanger


Daniel Hugo; Leon Rousseau; Phil Du Plessis:
Nuwe Verset
Byna veertig digters, van Hennie Aucamp tot Peter Snyders en George Weideman
Ingrid Jonker, Selected poems
Night crossing is Petra Müller's first volume of English poems.
Pablo Neruda, The Captain's Verses (English and Spanish)
Ina Rousseau, Die stil middelpunt (a collection from her work compiled by Daniel Hugo)
Wilma Stockenström, Die stomme aarde: 'n keur - The wisdom of water: A selection


Science and popular Science
See also Some of the best books of 2007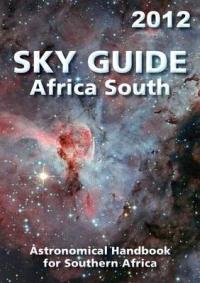 Auke Slotegraaf Compiler and co-editor), 2012 Sky guide
The Astronomical Handbook for Southern Africa
The Science Book, National Geographic, 2008
Richard Dawkins,
The Selfish Gene: 30th Anniversary Edition--With a New Introduction by the Author
See more of Richard Dawkins' books in his special page
Daniel Clement Dennett, Consciousness Explained
See more of Daniel Dennett's books in his special page
Roger Penrose, The Road to Reality: A Complete Guide to the Laws of the Universe
Roger Penrose special page
Professor Stewart's Cabinet of Mathematical Curiosities, Basic Books, 2009
See more of Ian Stewart's books in his special page


Alex Vilenkin: Many Worlds in One: The Search for Other Universes, 2006
Immensely lucid description of the latest insights in Cosmology

Gideon Joubert, Die Groot Gedagte: Abstrakte Weefsel Van Die Kosmos
David Bodanis, e=mc2: A Biography of the World's Most Famous Equation
Brian Eno; John le Carre; Richard Dawkins, Not one more death

Steven Pinker:

Simon Sing: Fermat's last theorem
The Code Book: The Secret History of Codes and Code-breaking
Big Bang: The origin of the universe

Bill Bryson, A Short History of Nearly Everything

Science Fiction
See also 10 Best of 2010 and earlier (according to SF Site Reviewers and Contributors)

Gardner Dozois:
Best of the Best: 20 Years of the Year's Best Science Fiction
Neal Asher:

Spatterjay: The Skinner
Gridlinked
The Line of Polity
Cowl
and many others


Vernor Vinge, The peace war
Rainbows End
The Witling
A Deepness in the Sky
A Fire Upon the Deep
Joan D. Vinge, The snow queen
Neil Gaiman, Neverwhere
Stardust
American Gods
Peter S Beagle, The last unicorn
E.R. Eddison, The worm Ouroboros
Peter F. Hamilton, Night's Dawn trilogy
The reality dysfunction
The Neutronium Alchemist
The Naked God
Larry Niven & Jerry Pournelle, Lucifer's hammer
Barry Hughart, The bridge of birds

Song books
Anton Goosen, hitte vannie teerpad: songs van die liedjieboer
Koos Kombuis, Koos se songs: 'n Versameling lirieke en kitaarakkoorde
Sport
Markus Keohane, Springbok Rugby: Uncovered: The inside story of South Africa's rugby controversies


Travel
Wildlife
P.J. Schoeman:
Van jagter tot wildliefhebber

Any suggestions? Contact us:

Landmark House
Dr. Hans & Rosemarie Breuer
18 - 20 Constantia Avenue
Stellenbosch 7600
South Africa

---


www.StellenboschWriters.com © Rosemarie Breuer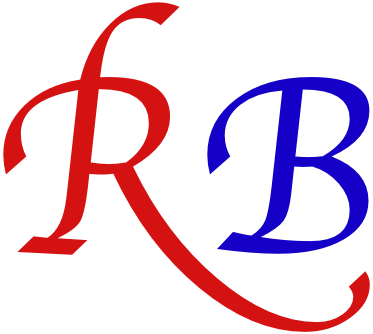 Books
Find Afrikana and other books at bidorbuy.co.za