Home

---

Description

Piet du Toit

1935 - 2016

Author of an Afrikaans Stylboek
Lecturer at the Department for Afrikaans and Dutch
at Stellenbosch University , 1977 - 1996
Pieter Andries du Toit was born on 28 December 1935 in Fraserburg and grew up in the Karoo. He attended school in Fraserburg and studied at the Universities of Stellenbosch (BA, SOD, D.Litt.), Unisa (BA-Hons) and Rhodes, Grahamstown (MA).
Work experience:
He taught Afrikaans at the Calvinia High School, lectured Afrikaans at the Paarl Teachers College (OKP) and lectured inter alia Afrikaans Literature and Stylistics at Stellenbosch University.
Prior to the publication of Stylboek, Piet du Toit visited universities in the Netherlands and Belgium between 1993 and 1999 to keep up to date with the research that had been done on language usage (Taalbeheersing). He visited the Universities of Utrecht, Leiden, Amsterdam, Delft, Nijmegen, Tilburg, Antwerpen and Limburg.

He is married to Christine du Toit, a well-known writer of handbooks on computer practice, and has a daughter and two sons.



Publications:


Piet du Toit (together with co-author Wanda Möller) wrote
Stylboek: Riglyne vir paslik skryf, Van Schaik, 2003
and contributed two profiles respectively on the works of authors Hennie Aucamp and Abraham H de Vries in Perspektief en Profiel: 'n Afrikaanse Literatuurgeskiedenis (ed.: H P van Coller, J L van Schaik, 1998). He also published articles in Stilet, Literator, Tydskrif vir literatuurwetenskap, Suid-Afrikaanse tydskrif vir taalkunde, Kruispunt and Die Unie.
---

www.StellenboschWriters.com © Rosemarie Breuer

Stylboek: Riglyne vir paslik skryf is die eerste volwaardige stylhandboek in Afrikaans wat uitsluitlik op klassieke stylbeginsels fokus. Die boek is geskik vir almal wat stylvaardighede in skriftelike tekste wil verbeter.

Werklike voorbeeldmateriaal uit 'n verskeidenheid tekstipes word gebruik om praktiese riglyne te gee oor gepaste taalgebruik. Die boek fokus nie op reg of verkeerd volgens die taalsisteem nie, maar eerder op die verskeidenheid taalgebruiksmoontlikhede waarvan sommige meer gepas is as ander, afhangende van die situasie en konteks waarin die teks moet finksioneer.
Die boek bevat sewe hoofstukke. In hoofstuk een en twee word inleidende kommentaar oor die term styl gegee. Daarna word 'n hoofstuk aan elk van die volgende algemeen aanvaarde stylbeginsels gewy:
duidelikheid
bondigheid
gepaste toon
aantreklikheid
'n Hoofstuk oor die styl van wetenskaplike tekste sluit die boek af. 'n Waardevolle toevoeging is die oefeninge oor 'n verskeidenheid stylaspekte aan die einde van hoofstuk 3, 5 en 6.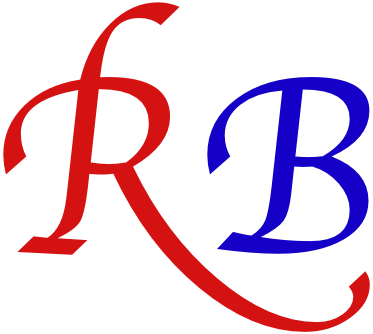 Books