Home

---
A passion for ericas: Dolf Schumann (1918–2001)It is amazing how amateurs who develop a passion for plants can achieve so much especially when that passion develops only in the later years of their lives. Dolf was such a person.
Adolf Wilhelm Stander 'Dolf' Schumann was born in Cape Town. His father, (P.W.S.) of former German missionary stock, was a school teacher and principal and one of the early Afrikaans playwrights. He graduated with degrees in mathematics and physics from Stellenbosch University and in mining and metallurgy from the University of Witwatersrand. He then proceeded into the mining industry spending 17 years in the Copperbelt of the then Northern Rhodesia (Zambia). There he gained much experience in the practical aspects of mining since he started underground as a shift boss determined to have hands-on experience of all procedures ending up as mine superintendent. While there he was involved with the establishment of the University of Rhodesia. In 1960 he returned to South Africa and joined Federale Mynbou, a large mining house in Johannesburg as their operational manager. With the amalgamation of Federale Mynbou and General Mining became general manager of the coal and bas metals division and then technical director of the whole group where he earned the reputation for being a top business manager and diplomat and a well-liked person.
His time in the mining and business world culminated in his being elected to the post of President of the Chamber of Mines where he was highly respected by all in his field including the government. At the time he was also a director in some 42 companies associated with the mining industry. He also served on the Atomic Energy Board. He headed the Schumann Commission appointed by government to review the training of engineers at all South African universities. As a result of all this work and his contributions in his field he was appointed an honorary Professor of Engineering at Stellenbosch University, one of the few such honours bestowed by the university.
In July 1978 Dolf retired from the hectic life of the business world in Johannesburg to a wonderful eighth-floor apartment overlooking the Atlantic Ocean in Cape Town. He had planned for a quiet restful time with his wife Annie and their two married children and the grandchildren in Cape Town.
In 1980 while on a visit to a relative, Prof Jimmy Orchard, who had retired in the seaside resort of Hermanus, he was taken on a hike in the mountains and introduced to the local Cape Flora which Jimmy was collecting for the Fernkloof Herbarium. Dolf was struck by all the wonderful ericas that were in bloom at the time. Afterwards over a beer he was shown the Erica book by Col. Baker and myself and was "totally bowled over" by ericas. He decided there and then to make a photographic record of every species he could find.
At the time I was curator of the National Herbarium in Pretoria and was contacted by Dolf for advice on how to proceed with his project. Knowing that I would be returning to the Cape within a year I suggested he meet up with Gerhard Kirsten, sport editor of the local Afrikaans daily, Die Burger. Gerhard had been collecting and studying ericas for some 15 years and had built up a very good knowledge of many species and where to find them. Thus began a very fruitful partnership between the two of them.
On my return to Stellenbosch in 1982 I met Dolf for the first time and immediately realized that he was a person who knew exactly what he wanted to do and how to achieve it. He had acquired the right apparatus, made lists of all the species and where he could locate them and had begun his well documented collection of colour slides. However, he soon realized that it was not all plain sailing—getting his slides correctly identified was the biggest hurdle. Fortunately Dolf recognized that it was vital to back most of his photographs with voucher specimens that could be correctly identified. Here he found help from Gerhard Kirsten and later from my wife, Inge, and myself.
Dolf left no stone unturned in his quest for species. Fortunately he had the time, the financial resources and the motivation to travel widely and to collect and amass an unequalled collection of colour slides. After only ten years he had sufficient to warrant the publication of a book which was done in conjunction with Gerhard Kirsten and myself—Ericas of South Africa (1992) covering some 465 species. Clearly without Dolf's passion for ericas this splendid book would not have seen the light of day.
On coming to Cape Town Dolf was appointed as a government representative on the Council of the University of Cape Town. At the same time he felt that he would like to learn something about botany to help with his erica passion so he enrolled as a first year student in botany at the same university. This was probably the first time that a 'student' had a seat on his university's council!
I value very much the trips we did together in the mountains—he was a wonderful companion and raconteur. We collected together material of the species I later named after him, Erica schumannii, and, together with Gerhard Kirsten, their extraordinary new species, Erica amicorum (amicorum=of the friends). Several new species Dolf discovered in the Great Swartberg together with his young botanical companion, Jan Vlok of Oudtshoorn, will be published soon—Erica dolfiana and Erica chionodes.
Not long after the book, Ericas of South Africa, was published Dolf realized that he had done all that he could do in this field—the effects of advancing age were starting to become a worry to him. As expected Dolf tackled the problem in his methodical way. All his colour slides were carefully sorted through and checked before being donated to the Compton Herbarium at Kirstenbosch. His apparatus was given to friends who would value their origin and make full use of them. His wonderful collection of minerals was donated to the Tulbagh Museum. All this was completed before he moved to a small flat overlooking the golf course in Helderberg Village, Somerset West, where he died peacefully on 9 August 2001.
The special memorial get-together held at Helderberg Village was a wonderful occasion for his family and a large group of friends—one I shall remember for a long time. It was a time to reminisce about a wonderful person and to give thanks for the life he had lived and for the things he had done. The words written in a popular publication from his mining house on his retirement are very appropriate—"some General Managers inspire affection, some respect. Schumann inspires love. Many staff members are devoted to him and some have chosen to join the group just because he was there". What better words with which to remember a wonderful gentleman with a deep passion for ericas.
Ted Oliver
This article appeared in Flora&Fauna, June 2002
---

www.StellenboschWriters.com © Rosemarie Breuer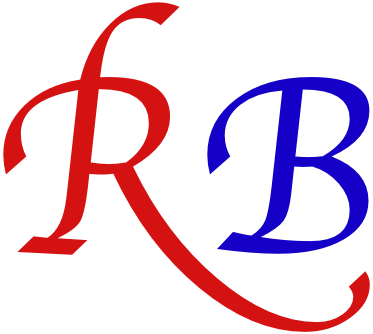 Books